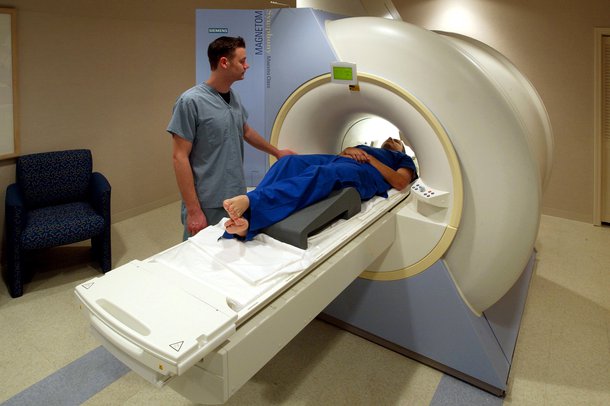 In a shocking case of negligence, a man was crushed to death by an oxygen cylinder during an MRI scan. A case of negligence was registered against MRI department officials at Mumbai's Nair Hospital, where the accident took place on Saturday.  
According to the Agripada police, Rajesh Maruti Maru had accompanied a relative for an MRI scan on Saturday morning. The relative, a senior citizen, was using an oxygen cylinder for assisted breathing. 
The victim's kin alleged that a ward boy asked Maru to enter the room with the oxygen cylinder. When the family questioned if he could step inside the room with a metal object, the ward boy is said to have dismissed their doubts by saying,  "Sab chalta hai, hamara roz ka kaam hai' (it's fine, we do it every day)." The ward boy said that the machine was off and the doctor present did not object. 
"As soon as Rajesh entered with the cylinder, it turned out that the machine was on," Maru's relative Harish Solanki, told media.
The MRI, which has a powerful magnet, sucked in the oxygen cylinder, dislodging an attached tube and causing a leak. In the melee, the heavy cylinder fell on Maru, crushing him and causing fatal injuries to his organs. 
Solanki and the ward boys managed to pull him out of the machine but his body was swollen and he was bleeding heavily. He was rushed to the emergency ward where he died within 10 minutes.
#Mumbai: Family alleges that their 32-year-old relative died at Nair Hospital due to negligence by hospital staff last night after he was admitted inside MRI room with an oxygen tank; FIR registered against unknown persons under section 304, investigation on. pic.twitter.com/sxAUbsD7ft

— ANI (@ANI) January 28, 2018
A case under section 304 (A) for death due to negligence was filed based on a complaint by Maru's family.
A police case has been registered against Dr Siddhant Shah, ward boy Vitthal Chavan and ward attendant Sunita Surve for causing death by negligence. All the three have been arrested. The hospital is conducting an inquiry and action will be taken, said Dean Dr Ramesh Bharmal.