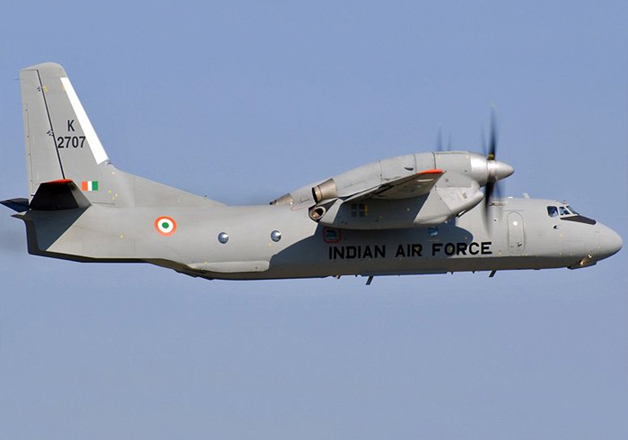 The Indian Air Force AN-32 transport aircraft that went missing on Friday after taking off from the Tambaram Air Force Base in Tamil Nadu, had reported three technical snags earlier this month.
The first snag was reported on July 2, with a problem in the throttle movement. The second time it was grounded on July 7, following hydraulic leak detection from the port wing root. The final snag was reported on July 14, when the plane was again grounded due to pressure leak from the port door.
The IAF is currently upgrading its fleet of 101 AN-32 aircraft and the lost plane was one of the ten that had undergone a life-extension, overhaul and upgrade refit in September last year.
Officials, however, argued that the snags were minor in nature and no aircraft was ever cleared to fly without being declared fully airworthy.
The plane was among the around 50 such medium-lift tactical aircrafts upgraded with airframe strengthening and newer avionics under the Rs 1965 crore contract inked with Ukraine in June 2009.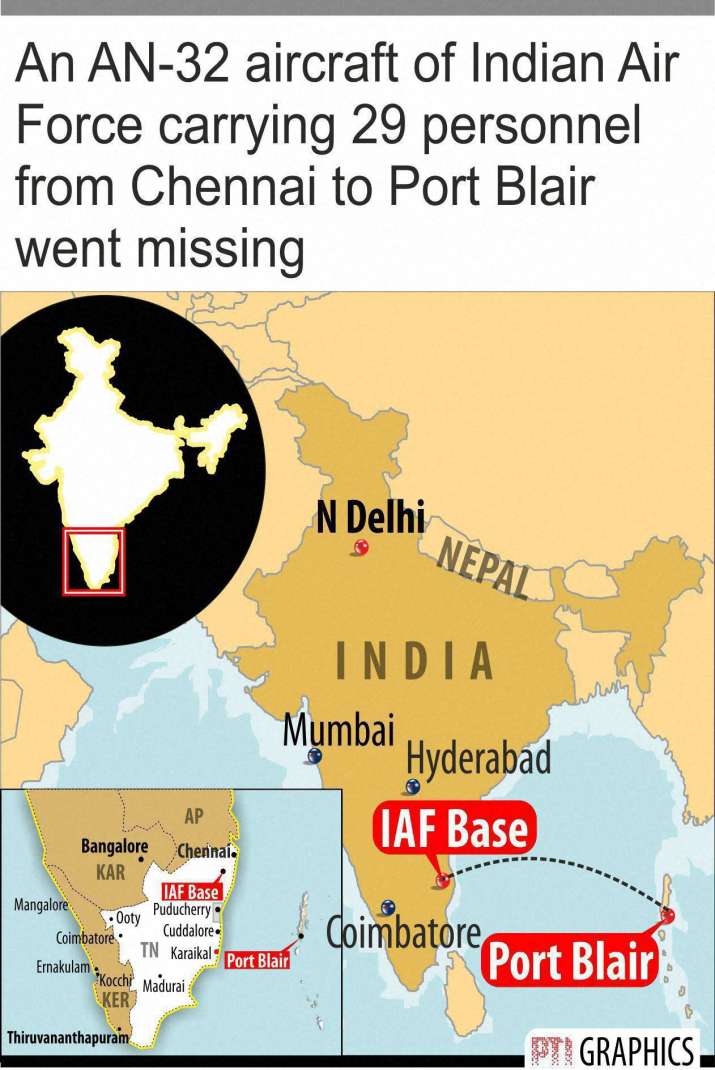 IAF said that the plane was on a scheduled courier sortie from Tambaram to Port Blair when the incident took place. The 29 persons on board included officers from the air force, and passengers belonging to the Navy and Coast Guard.
The Chennai Air Traffic Controller (ATC) said that they had last contacted the aircraft at 8.46 am and last saw the aircraft on the radar at 9.12 am. The flight, which was scheduled to arrive at Port Blair at 11.45 am, can stay in air without refuelling for 4 hours and 15 minutes.
The last fatal crash of an AN-32 happened in June 2009 when an aircraft crashed shortly after taking off from Mechuka in Arunachal Pradesh.