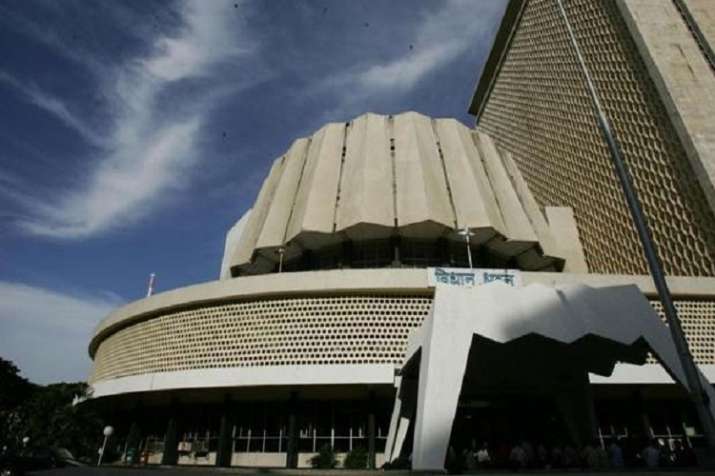 The Maharashtra Assembly on Thursday passed a bill giving 16 per cent reservation to Marathas under socially and educationally backward category.  Chief Minister Devendra Fadnavis, who tabled the bill, thanked Opposition members for helping in passage of the bill unanimously.
The bill provides for reservation of seats for admission in educational institutions and posts in public services to Marathas who have been declared as socially and educationally backward class of citizens. 
CM Fadnavis also tabled the action taken report (ATR) on the State Backward Class Commission's (SBCC) recommendations for reservation to the Maratha community in government jobs and education.
He had earlier said that the government is committed to provide quota to the Maratha community in jobs and education. 
"My government is committed to providing reservation to the Maratha community under the Socially and Educationally Backward Community (SEBC) category over and above the existing 52 per cent reservation in the state," Fadnavis had said during the ongoing Winter Session of state Assembly.
The previous Congress-Nationalist Congress Party (NCP) coalition government had granted 16 per cent reservation to Marathas in jobs and education, but it was stayed by the Bombay High Court.
The Opposition Congress and the NCP had been demanding tabling of reports of the SBCC recommending quota for Marathas and the Tata Institute of Social Sciences' report on reservation to the Dhangar (shepherd) community.
The Dhangar community had been pressing for reservation under the Scheduled Tribe (ST) category.
The Maratha community, which constitutes over 30 per cent of the state's population, had been demanding quota for a long time and its agitation for the same in July and August this year had taken a violent turn. 
(With inputs from PTI)