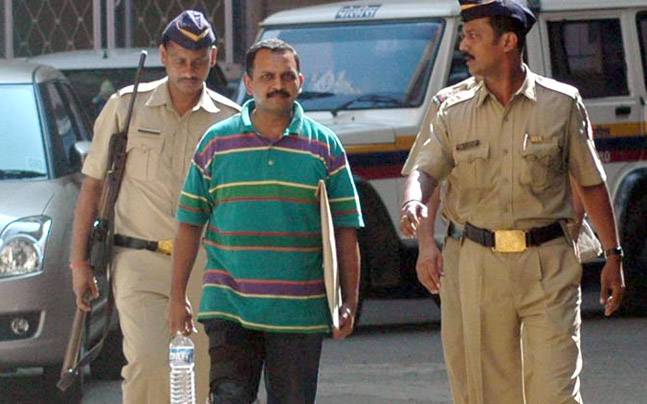 After spending nine years in jail before being granted bail by the Supreme Court in the 2008 Malegaon blast case, Lieutenant Colonel Shrikant Prasad Purohit will now be attached to an Army unit nut will remain suspended from service, news agency IANS cited sources as saying on Monday. 
Sources said he continues to be under suspension, but since he has now been ordered to be released on bail, he has to be attached to an Army unit.
He is likely to report back to the unit from where he was arrested. His suspension will thereafter be reviewed, the sources said.
Under suspension, he will be treated as "under open arrest", wherein usually a soldier is supposed to wear only his uniform. Purohit, under suspension, can wear civilian clothes as well.
His stay in his Army unit will come along with restrictions, like limited area of movement, not leave the station without permission and reporting daily. 
He will also not be allowed to attend any public event or gathering.
Purohit's return to active duty will depend on the final verdict in the case, the sources said.  
Earlier today, the Supreme Court granted bail to Purohit in the 2008 Malegaon blast case that had killed seven people, while directing him not to tamper with the evidence. Purohit was suspended from service on January 20, 2009, after his arrest.
The suspended Army officer had challenged the April 25 Bombay High Court order that granted bail to co-accused Sadhvi Pragya Singh Thakur but rejected his bail plea.
Seven persons were killed in the explosion in Malegaon in Nashik district in Maharashtra on September 29, 2008.
The investigating agencies had earlier attributed the blast to right-wing group Abhinav Bharat.
The 4,000-page charge sheet had alleged that Malegaon was selected as the blast target because of a sizeable Muslim population there. It had named Thakur, Purohit and co-accused, Swami Dayanand Pandey as the key conspirators.
It had alleged that it was Pandey who had instructed Purohit to arrange explosive RDX, while Thakur owned the motorcycle which was used in the blast.
Ajay Rahirkar, another accused, allegedly organised funds for the terror act, while conspiracy meetings were held at the Bhonsala Military School in Nasik, it had said.
Rakesh Dhawde, Ramesh Upadhyay, Shyamlal Sahu, Shivnarain Kalsangra, Sudhakar Chaturvedi, Jagdish Mhatre and Sameer Kulkarni were the other accused.
Purohit accepted in the SC that he had attended meetings of Abhinav Bharat, a right wing organisation whose members were accused of conspiring in the Malegaon blast, but he had acted as an army officer and passed on the information to his senior officers about groups activities.