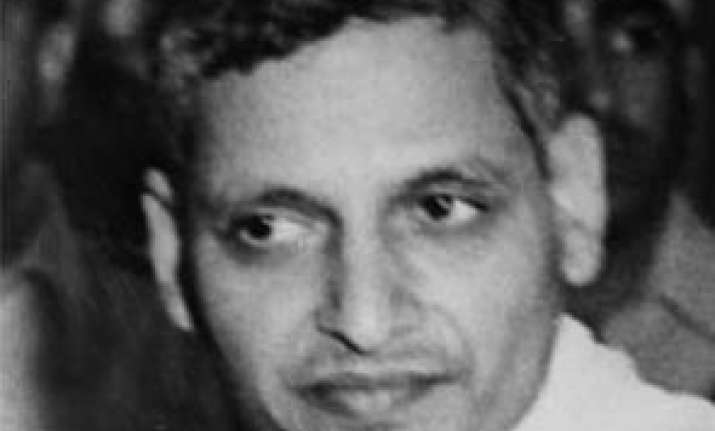 Amid the flip-flops of Congress Vice President Rahul Gandhi over his comments at an election rally that "RSS people" had killed Mahatma Gandhi, the family of Nathuram Godse has claimed that he was neither expelled from the Sangh nor did he ever leave the organisation.
In an interview with Economic Times, Satyaki Savarkar, grand nephew of Nathuram Godse and Veer Savarkar, said that Godse was a staunch member of the Sangh and he never left the organisation.
"Nathuram joined the RSS when he was in Sangli in 1932. He remained a boudhik karyawah till his death. He was neither expelled nor did he ever leave the organisation," Satyaki told Economic Times.
Satyaki, a software engineer by profession, is the grandson of Gopal Godse, the younger brother of Nathuram Godse and also a convict in Mahatma Gandhi's assassination.
Expressing his disappointment over the Sangh alienating itself from Godse, Satyaki said, "I am definitely upset with the RSS for denying the fact that he was a swayamsevak. I understand that they do not support the act of killing Gandhiji but they cannot run away from the facts," he added.
Satyaki is currently working to revive the original Hindu Mahasabha, founded by Hindutva ideologue Veer Savarkar.
"The family has preserved all important writings of both Nathuram and Gopal Godse, some of which, according to him, clearly indicate that Nathuram Godse was a dedicated member of the RSS but had increasingly become disillusioned with the Sangh for not being radical enough," Satyaki Savarkar told Economic Times.
The RSS however is firm that Nathuram Godse had quit the organisation before Gandhi's murder in 1948.
"There is enough proof that he was extremely critical of the RSS and had severed ties with it. There is no process of expulsion followed in the RSS," a senior RSS leader told ET.