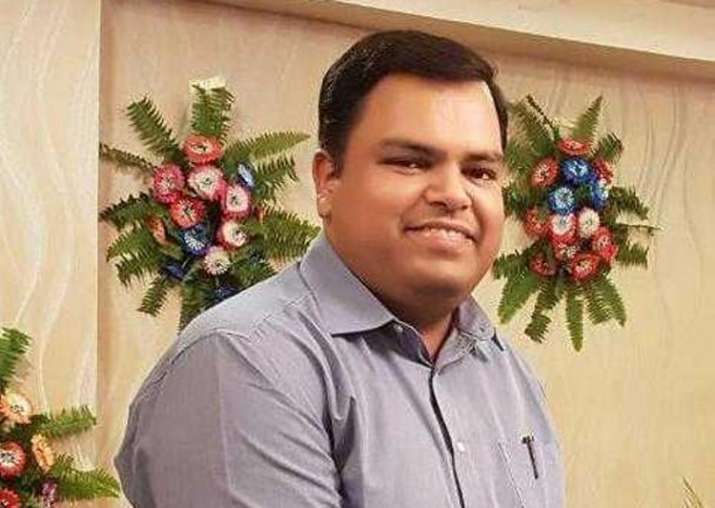 Barely a week after taking charge as Buxar district's District Magistrate, 29-year-old IAS Mukesh Pandey today committed suicide by coming under a train near Ghaziabad. Before ending his life, the official, who is survived by his wife and two-month-old daughter, had recorded a video in which he said that he was unhappy in his personal life and his relations with his wife had grown bitter. 
In the five-minute long video, believed to be shot by himself using a mobile phone camera at the Circuit House in Buxar, Pandey, said that he was fed up of his life because of the growing tension between his wife and his mother. He, however, didn't blamed anyone for the suicide. 
Before taking this extreme step, Pandey had even made a telephone call to his family saying that he is upset with his life and that he was going to commit suicide in Delhi. 
"Hello, my name is Mukesh Pandey. I am an IAS of 2012 batch of Bihar cadre… I am recording this message just before committing suicide. I am recording this at Circuit House in Buxar. Here I have decided to travel to Delhi to end my life. I am not happy in my personal life because of the growing tension between my parents and my wife. It has now become bit difficult for me live because of the tension," he said in the video message.
The IAS officer further said that he has lost his 'faith in human existence' and thus taking this extreme step. 
Pandey had secured the all-India 14th position in the 2012 Union Public Service Examination (UPSC), considered among the toughest competitive exams in India to select the country's top officials. His body was found  near railway tracks here with a suicide note indicating he was upset due to family issues.
According to police, Pandey's body was found on the tracks about 1 km from the Ghaziabad railway station. 
Police said that Pandey's post-mortem was conducted today by a team of three doctors in Ghaziabad and it was videographed. The body will be transported to Guwahati where his family lives and the last rites will be conducted there. 
Before taking the extreme step, Pandey had sent messages to his family members that he was planning to commit suicide at Janakpuri District Centre. A senior Delhi Police official said that police received information from his friends that Pandey would commit suicide and had gone to the Janakpuri District Centre yesterday. A police team was immediately rushed to the mall but it could not trace him. 
The police received information around 6.30 pm and started analysing the CCTV footage but it was seen that he had left the mall around 6 pm. The police carried out searches in nearby malls, hotels and even shut down some shops and the entrance to the top floors to scan the corridors but he could not be traced. Later, the Delhi Police learnt that he had allegedly committed suicide.