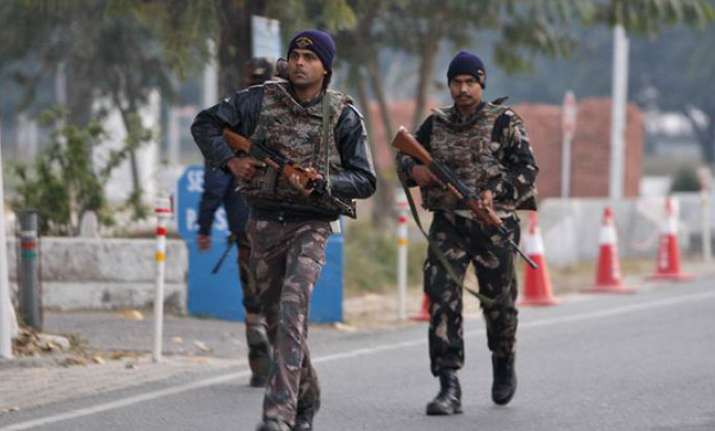 Only barbed wire fence and no wall around the perimeter of army camp near Uri town in Jammu and Kashmir could be the biggest reason for the attack by four Jaish-e-Mohammed militants on Sunday morning.
According to army officers who have served there, the camp has only barbed wire fence and no wall around its perimeter. The four terrorists cut the wire fence to enter the camp, without the sentries getting to know of the intrusion.
The camp is an administrative one in the rear area of 12th Brigade headquarters. Rear area is one where battalions keep their logistics equipment.
The 12th Brigade headquarters is surrounded by mountains and forests, very close to a highway that connects Uri to Muzaffarabad.
The attack occurred at a time when the turnover -- change of duty -- was taking place, a time when a unit is most vulnerable.
Extra tents and temporary structures had been set up in the camp to accommodate soldiers.
The exact number of soldiers in the camp was not revealed by the army due to security considerations.
(With inputs from IANS)