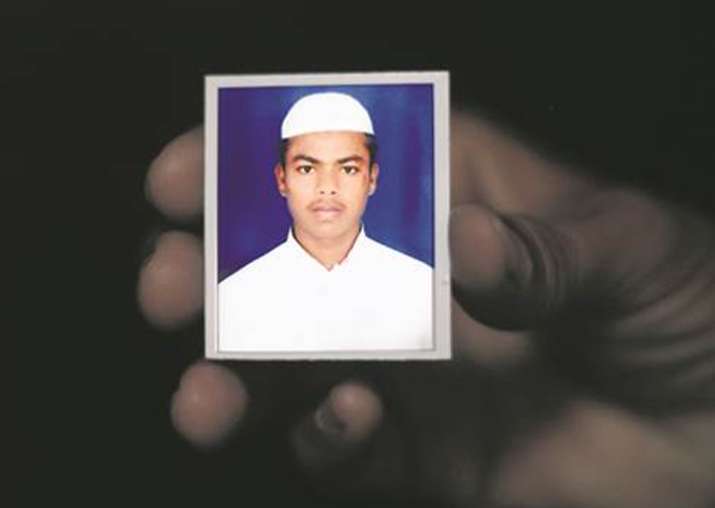 In a major breakthrough in the Junaid Khan lynching case, the prime accused in the killing of Muslim youth onboard a Mathura-bound train, was arrested today from Dhule district of Maharashtra. In a statement issued here, the Government Railway Police (GRP) said that a team was sent to Dhule following on a tip-off information that the accused person was hiding there. 
According to police, the accused, whose identity has been kept a secret for legal reasons, has confessed to stabbing the 16-year-old. Police said that the arrested man will be presented in court tomorrow.
Khan was allegedly stabbed by the accused, who had ben at large since June 22, on a moving train on Delhi-Mathura section. The horrific incident had taken place when Junaid and his brothers, identified as Haseem and Shakir and Moeen, were returning to their village in Palwal after Eid shopping in Delhi. While 
Earlier this week, having failed to make any headway in arresting the main accused in the case, the Haryana Police had announced a reward of Rs 2 lakh for information leading to identification of the accused.
Police said that five accused have already been arrested in the case and the latest arrest will help them to crack the case soon. Among those arrested earlier, two were identified as Delhi government employees, including a 50-year-old man.
The Haryana Police has drawn flak for its handling of Junaid's killing and not being able to nab the main accused.
Hasib had claimed that at least 15-20 persons boarded the train at Okhla railway station and asked them to vacate the seats. All four were thrashed and attacked with sharp-edged weapons and later thrown out of the train at Asaoti railway station in Palwal district. Junaid succumbed to his injuries in a hospital. Media reports had even said that the murderous attack followed rumours about beef eating by the four youths.
The Haryana government had announced financial assistance of Rs 10 lakh to the victim's family.