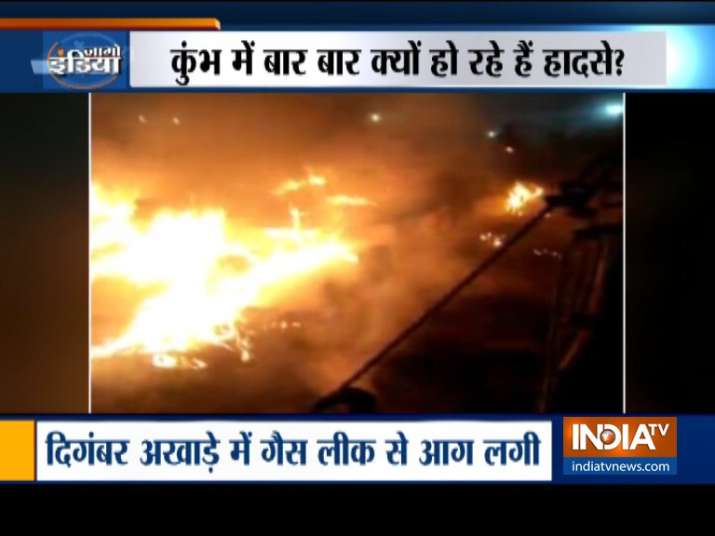 A fire broke out at a camp at Kumbh Mela due to overheating of immersion rod on Saturday but there were no reports of any injury to anyone.
The fire broke out around 6 PM and fire fighters extinguished it with minutes, police said.
A few pieces of furniture and tent were damaged in the incident, they said.
In the last six days three incidents of breaking out of fire have taken place.
A few days ago, a fire had broken out at Swami Vasudevanand's camp while cooking food for 'langar' on January 16, 2019, damaging the tent badly and causing losses to the tune of lakhs of rupees.
In another similar incident, fire had broken out in the Kumbh premises on Jaunary 14, destroying a large part of the tented area. The fire had erupted in Sector 13 of the sprawling Kumbh complex due to an explosion in a cooking gas cylinder at the 'Digambar Akhada' camp.
Watch Video: