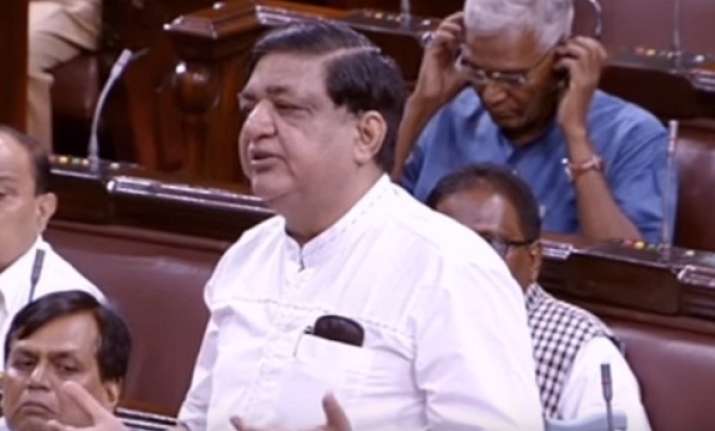 A day after India hit out at Pakistan for the neighbouring country's 'conduct' during death row prisoner Kulbhushan Jadhav's meeting with his mother and wife in Islamabad, Samajwadi Party lawmaker Naresh Agarwal in a bizarre remark has called Jadhav a 'terrorist'.
Not new to controversies, the Samajwadi Party leader said that the former Navy officer is being called a 'terrorist' as Pakistan treats him as one and that its 'conduct' should come as no shock.
Agarwal also questioned why India is only talking about him. "Many terrorists are languishing in Pakistan jails, why are we only talking about Kulbhushan Jadhav," the Samajwadi Party leader asked.
India has accused Pakistan of violating mutual understandings on Jadhav's meeting with his family by saying that the former Navy officer appeared coerced and was speaking in an atmosphere of coercion. Pakistan, however, has rejected as "baseless" India's contentions that Jadhav's family was harassed and claimed that his wife's shoes were confiscated on security grounds as there was "something" in it.
"The Indian baseless allegations and twists, that come 24 hrs later, about the visit of the wife and mother of Commander Jadhav, a convicted terrorist and spy, who has confessed to his crimes, are categorically rejected," a statement said.
Former Indian Naval officer Jadhav was sentenced to death by a Pakistani military court on charges of espionage and terrorism in April, following which India moved the International Court of Justice (ICJ) in May. The issue has snowballed into a flash point for India-Pakistan relations.
WATCH VIDEO | Special Report: 5 big lies of Pakistan in Kulbhushan Jadhav case