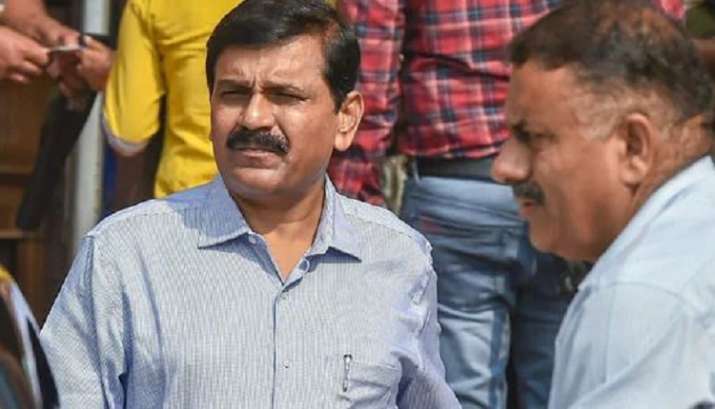 Former Central Bureau of Investigation (CBI) interim chief Nageshwar Rao has described raids carried on out on Friday by the Kolkata Police on a company allegedly linked with him and his wife as 'propaganda'. 
"All that is happening, appears to be propaganda," Nageshwar Rao said reacting to the raid conducted at the premises of M/s Angela Mercantile Pvt Ltd in Kolkata's Salt Lake area. 
The raids were conducted in two offices of Angela Mercantiles Pvt. Ltd. - one in the city and the other in adjoining Salt Lake - as part of the city police's probe into an old complaint lodged at the Bowbazar Police Station, the officer said.
A team of around 30 police officers raided the two offices, allegedly linked to Rao's wife Mannem Sandhya, he said.
"There have been a series of transactions between the company and Mannem Sandhya. We are looking into the matter," the police officer said.
Rao issued a statement refuting any link with the company. "In 2010, my wife Smt. Mannem Sandhya took a loan of Rs 25 lakh from M/S Angela Mercantile Pvt. Ltd., owned by Shri Praween agarwal, a long time family friend. This sum was used in joint purchase of a property in Guntur, Andhra Pradesh," he said in the statement.
The Kolkata Police' raid has come amid a raging tussle between West Bengal CM Mamata Banerjee and the CBI which attempted to interrigate city police commissioner in connection with the Saradha chit fund scam. 
Former interim CBI chief M Nageshwar Rao issues a press statement, refuting any link with M/s Angela Mercantile Pvt Ltd which is being raided by Kolkata Police today. pic.twitter.com/g9RfW3Yl4c

— ANI (@ANI) February 8, 2019
Mamata had launched a dharna (sit-in) against CBI's bid to question Kolkata Police Commissioner Rajeev Kumar. The CM called off her three-day protest earlier this week after the Supreme Court directed the the top cop to appear before the CBI in Shillong. Kumar will be quizzed on Saturday, February 9.