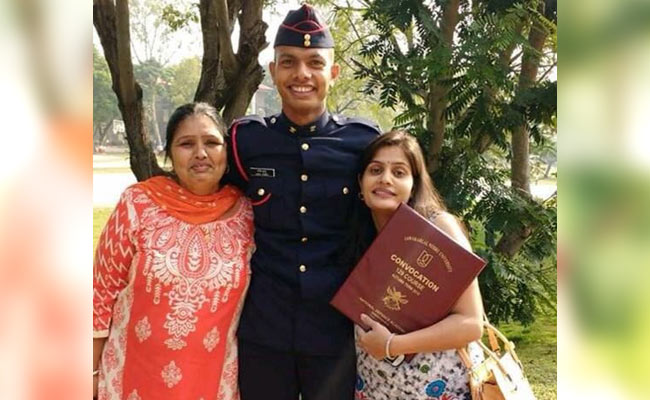 With an indomitable spirit and never-say-die attitude, Army Captain Kapil Kundu virtually wore his patriotism on his sleeve. 
Martyred in the line of duty on Sunday in Pakistani shelling in Jammu and Kashmir's Rajouri, Kundu lived his life to the fullest and came across to many as a brave soldier always ready to take on challenges. 
Hailing from Ransika village near Pataudi in Haryana's Gururgram district, Kundu completed his schooling from Divine Dale International School. He was a bright student and always scored well. 
Although Kapil was a quiet person and would keep things to himself, his last Facebook post 'Life should be big, not long' speaks volumes of the valiant youngster's outlook towards life.
His father Lala Ram, who worked with Air India as a foreman, had passed away four years ago. Many thought that Kundu would walk on the footsteps of his father and join Air India, but he had dreams to become an Army General.
There began his journey with the Indian Army when he joined the forces after making it through the National Defence Academy.
His first posting was at the Army supply unit but he requested his senior officers to transfer him to the front. Kapil Kundu was promoted as Captain on January 26 and moved to Rajouri from Poonch recently. 
For residents of his native village Ransika in Pataudi, located around 33 kms from Gurugram, his life had become a source of inspiration as he was the first person in the village to become an army officer.
The 22-year-old had promised his mother to visit home on his birthday on February 10 but little did they know of his homecoming draped in the tricolour. 
The youngest of three siblings, Captian Kundu has left behind his mother Sunita and two sisters - Soniya and Kajal.