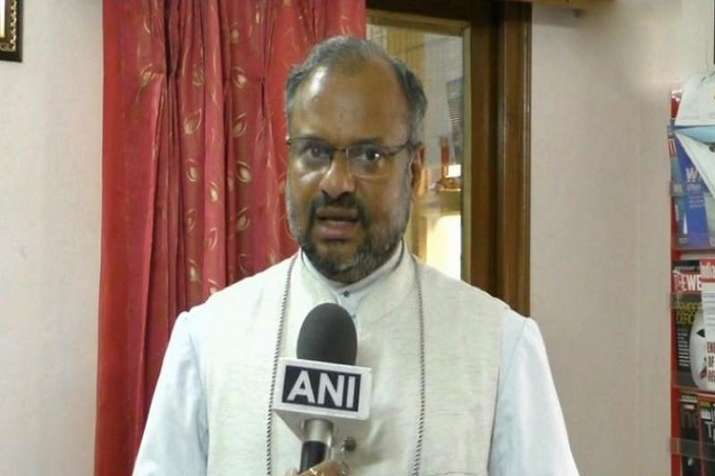 Bishop Franco Mulakkal accused in the rape case of a nun in Kerala appeared before the police on Wednesday for interrogations. A top police officer said there is no restriction on the arrest of the bishop. A meet was held by top police officers - Inspector General Vijay Sakhre, Kottayam Superintendent Harishankar and his deputy K Subhash ahead of the questioning, at the IG office in Kochi.
The bishop, along with his counsel and a few priests had arrived at the Crime Branch office near Tripunithura.
"We are under no pressure. We have conducted a detailed probe which was spread across five different states. There has been no directive that the bishop should not be arrested," said Harishankar.
Tripunithura located on the outskirts of Kochi, was chosen as the venue to avoid protests underway in the city over the last 12 days, the police said.
The Kerala High Court on Tuesday had agreed to hear the anticipatory bail plea of the accused bishop, on September 25.
The court had also asked the state government to file an affidavit into the case.
Mulakkal was questioned by the police team led by Subhash in August at his Jalandhar office after he was accused by a Kerala nun of repeated sexual abuse between 2014 and 2016.
An FIR was registered against the bishop and a 114-page detailed statement was taken from the nun and other inmates of the convent.