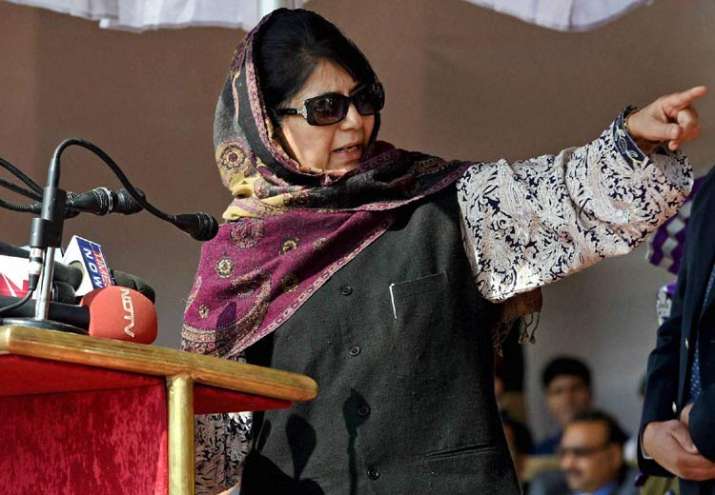 Jammu and Kashmir government's decision to hold annual board examinations as per schedule in the unrest-hit Valley has come under resistance with private schools saying that students were not ready for exams and extreme stress could give rise to suicidal tendencies among them. 
Kashmir Private Schools Association (KPSA) on Wednesday appealed to the government to reconsider its decision to hold annual board examinations as per schedule. 
"Students did not learn anything, so they will perform poorly. That will also result in students being unable to qualify competitive exams like NEET, JEE, CET," KPSA president G N Var said in a statement here. 
Var said students would suffer in exams which would mar their careers and added that this year there were very less number of working days and the syllabus was far from complete.
Var also condemned the burning of schools over the last few weeks, saying no sane person, particularly a Muslim, can burn schools as it is against the teachings of Islam. 
26 educational institutions have been burnt by miscreants in the Kashmir Valley since July 9, a day after Burhan was killed in an encounter in South Kashmir.  
As many as 85 people, including two cops, have been killed and several thousand others injured in the ongoing unrest in the Valley. Around 5000 security forces personnel have also been injured in the clashes. 
"In the present situation, where we have seen dozens of school children getting killed, students are in no way ready for exams. The extreme stress will give birth to suicidal tendencies among them and in the longer run it will create behavioural problems among children," he said. 
He said everybody, including the government, should forego their hard stance, particularly on holding the exams in November. 
"Examinations are not important, they are just a formality. Studies and classrooms are important as it is here the student learns something. Exams are there to check what a student has learnt in classes. When a student didn't learn anything what's the point of having exams?" he asked. 
In a high-level meeting yesterday, attended by Inspector General of Police S J M Gillani, Deputy Commissioner, Srinagar, Farooq Ahmad Lone, Director of School Education and Deputy Commissioners of other districts of the Valley, the police decided that all the examination centers would be provided adequate security especially during night hours to avoid any untoward incident. 
The association appealed to people from all schools of thought to work for a middle path that will benefit students in the best possible way. "Nobody, including the Hurriyat leaders, are against education but unfortunately confrontation is still taking place on the issue," he said.
Var advocated for conducting the exams in February next year as it would give enough time for students to prepare. "In 2014 floods too, we lost seven months and still managed to save the session. So time is not the problem as we can cope with it. Government needs to think about the larger benefit of students," he said.
The Jammu and Kashmir High Court on Monday took suo moto notice of the burning of schools by "mysterious enemies" and directed the state government officials to take steps for preventing such incidents in future and unmask the culprits. 
Yesterday, authorities held a high-level meeting and came up with a number of decisions, including steps to enhance vigil and a directive to police to speed up the investigation. 
"In response to the directions of J&K High Court, Divisional Commissioner, Kashmir, Baseer Ahmad Khan today chaired a high level meeting convened to adopt the measures to be taken to prevent school buildings from fire incidents, besides to ensure smooth conduct of examinations," an official spokesman said.
(With PTI inputs)