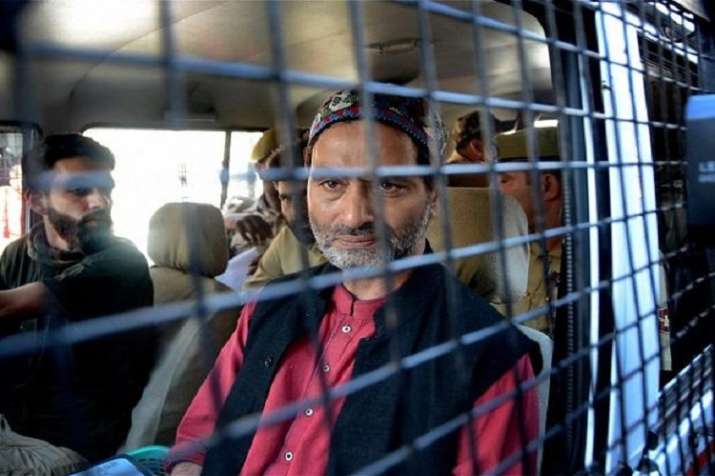 Jammu and Kashmir Liberation Front (JKLF) chief Yasin Malik was detained in Srinagar on Thursday to prevent him from participating in the shutdown by called by separatists in the Valley. According to reports, a police team detained Malik from his house in Maisuma area in the morning.
Normal life was affected in Kashmir Valley due to the strike called by separatists against the killing of journalist Shujaat Bukhari. Most of the shops, fuel stations and other business establishments in Srinagar were shut.
Public transport was minimal in the city, but private cars, cabs and auto-rickshaws were seen plying.
Separatist groups have called for a complete shutdown in Kashmir  against the killings of journalist Shujaat Bukhari and deaths of civilians in Army, police firing.
The Joint Resistance Leadership (JRL), an amalgamation of separatist groups, said in a statement that there had been a sudden spike in civilian killings since the eve of Eid. It also demanded an international probe into Bukhari's killing.
"Joint Resistance Leadership has called for a complete strike against the continued civilian killings in the valley, which has witnessed a sudden spike since the eve of Eid... three young boys have been brutally gunned down by the Indian forces while the fourth is struggling for life at SKIMS," the statement said.
A spokesman for the JRL  said the strike will also be observed against the brutal killing of Bukhari, who was shot dead along with his two personal guards outside his office on June 14 by unknown gunmen.
"JRL demands an international probe into this gruesome murder," a JRL spokesperson said in the statement.
(With inputs from agencies)