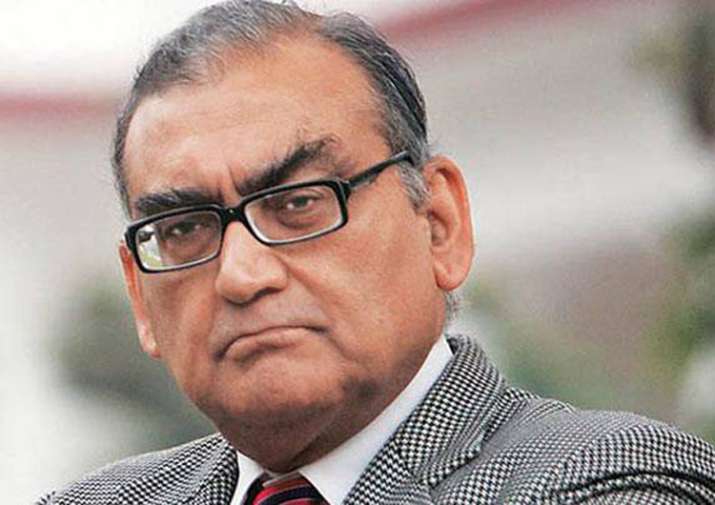 Former Supreme Court judge Justice Markandey Katju has engaged noted jurist Fali S Nariman for his defence after the top court served him a notice for contempt for using "intemperate" language and "scandalising" judiciary as he appeared before a bench and had heated exchanges with it. 
"I have spoken to Fali Nariman and he has agreed to defend me in the contempt of court proceedings," Justice Katju told the Times of India.
Katju said the notice was unwarranted as he had never abused any judge.
"I do exercise my right to free speech. But never have I abused this right to make personal remarks or attacks against any judge. I do speak out when I get material indicating corruption. I have always respected the Supreme Court as an institution and never have done anything to tarnish its image and dignity," he was quoted saying by the TOI.
Justice Katju had written two more blogs on Saturday morning, but deleted them soon after engaging Nariman.
A bench comprising justices Ranjan Gogoi, P C Pant and U U Lalit said Katju's statement in a recent blog criticidsing judgement in Soumya case constituted a serious assault on judges and not on the judgement nd therefore the notice of contempt to him. 
Katju protested against the decision saying the judges were threatening him and it was not proper for them to behave in such manner with a former judge of the apex court. 
"I am not scared of it. Don't give me threat," the former judge remarked as Justice Gogoi pronounced the order in a surcharged atmosphere. 
Justice Gogoi warned him saying "don't provoke us any more" to which Katju said "you are provoking me by this type of threat. You requested me to come here and assist you." 
At this point, Justice Gogoi asked, "is there somebody to escort Justice Katju (out)". Katju replied, "What is this behaviour. On your request I came here. Is this the way I am to be treated." 
However, the Bench continued with the dictation of theorder saying that prima facie the statement (of Katju) constituted a serious assault on judges and not on judgement. 
Asked if he referred to Justice Ranjan Gogo as 'Mr Gogoi' and uttered the unwarranted words, Justice Katju said: "I was very respectful to all the three judges. I consistently referred to them as 'my lords' and used the prefix 'justice' before their name in my assistance in the Soumya case."
He further told TOI, "However, Justice Pant repeatedly referred to me as Mr Katju. Justice Gogoi too was sarcastic in his comments. I did not address him as Mr Gogoi till he threatened me with contempt of court proceedings. Is this the way to treat a former Supreme Court judge, who is much senior to all three of the judges? I had gone to the court in deference to the request of the bench. Does a person who assists the court get this treatment as reward?"
In his Facebook post, Justice Katju had criticised the apex court saying it had grievously erred by "not holding" the convict, Govindachamy, "guilty of murder" in the case. 
While issuing notice to Justice Katju, the bench had also quoted his Facebook post criticising the Soumya case verdict, which said "It is regrettable that the Court has not read section 300 carefully. The judgement needs to be reviewed in an open court hearing". 
In another post on the same issue, Justice Katju had written "I submit that the Supreme Court has erred in law in not holding the accused guilty of murder, and its judgement needs to be reviewed to this extent". 
Justice Katju, through his Facebook post on September 15, had criticised the verdict commuting to life the death sentence awarded to Govindachamy for raping 23-year-old Soumya on February 1, 2011, after pushing her out of a train in Kerala. 
Following the apex court order, the state as well as Soumya's mother had filed review petitions.