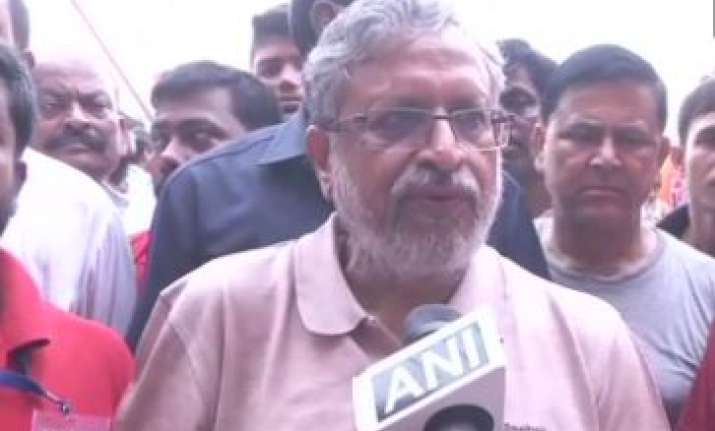 Commenting on reports that JDU didn't participate in Yoga Day celebration on Thursday, Bihar Deputy Chief Minister Sushil Modi said that "It is not necessary that everyone comes out to participate."
"It is not a question about JDU. I know more than dozen people present here who are from JDU. Don't people from RJD & JDU practice Yoga? It is not necessary that everyone comes out to participate," ANI quoted Sushil Modi saying.
"People have been doing yoga in their homes. Yoga is a part of India' culture," JD-U state President Vashisht Narain Singh said, on Wednesday. 
JD-U spokesperson Neeraj Kumar said there should not be any politics on Yoga Day in the name of promoting it.
"Yoga is a personal choice of people. It is their private decision to do yoga or not. I also do yoga at my residence daily and Chief Minister Nitish Kumar too does yoga. But we never display it in public. Doing or displaying yoga in public place is wrong," he said, reported IANS. 
Last year too the JD-U kept away from the International Yoga Day celebrations in Bihar but the party was then with the Grand Alliance along with the RJD and Congress.
It is important to mention here that on the occasion of 4th International Yoga Day, on Thursday, not only Prime Minister Narendra Modi and his ministers but also common people from all walks of life performed Yoga all over the country and across the globe.