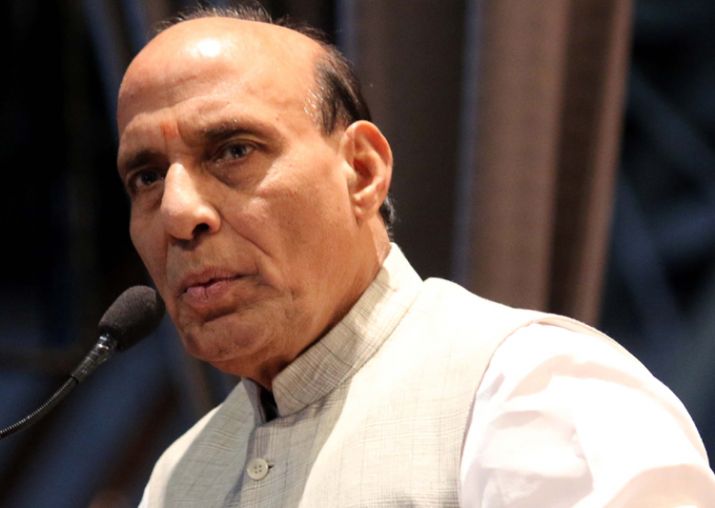 Home Minister Rajnath Singh on June 9 said two battalions will be assigned precisely for the areas falling between the range of 0-10 km from the border and people from border areas will be selected for them.
He announced that five Indian Reserve (IR) Battalions will be raised under which more than 5000 persons will be selected and 60 percent of the vacancies for these IR battalions will be reserved for the people living within 0-10 km of border areas.
"Delegations have told us about their demands, along with the developments that can further be made in the areas," said Rajnath Singh.
Singh met representatives of the 'Gurjar' community in Kupwara, where ceasefire violation from across the border and other terrorist activities has forced some locals to shift their base over the past few weeks. He was accompanied by Jammu and Kashmir Chief Minister Mehbooba Mufti and Minister of State Prime Minister's Office, Jitendra Singh. They even met the Central Reserve Police Force (CRPF) and the Jammu and Kashmir Police.
Singh is on a two-day visit to the state to review the security situation along the Indo-Pak border.
While addressing a press conference on June 7, Singh stated that the Centre won't allow any hindrance to come in the way of ensuring peace in Jammu and Kashmir.
(with agency inputs)