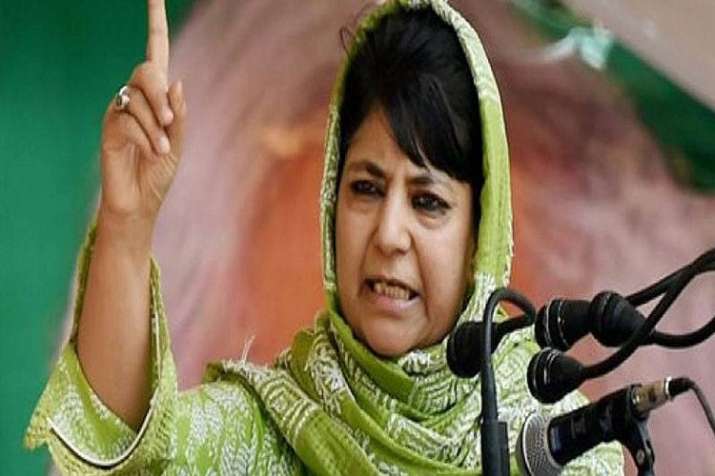 The three-year-old Jammu and Kashmir government, led by Chief Minister Mehbooba Mufti collapsed on Tuesday with the BJP pulling out of its alliance with the People's Democratic Party setting the ground for yet another Governor's rule in the state.
Addressing the reporters, after submitting her resignation to Governor NN Vohra, Mufti said that she was not shocked by the BJP's exit from its alliance in the state.
"I am not shocked. We didn't do this alliance for power. This alliance had a bigger motive", said Mufti.
Mufti also raised the bogey of Article 370 and unilateral ceasefire, saying the muscular security policy will not work in the state and reconciliation is the key.
"We have safeguarded Article 370 and 35-A of the Constitution and we will continue to do that", said the chief minister.
"We have been able to withdraw 11,000 cases against the stone pelters," she said while listing her side of the story.
In his report to the President of India, Governor NN Vohra has recommended imposition of the Governor's rule in the state.
Earlier in the day, announcing that the BJP has decided to pull out of the alliance, BJP leader Ram Madhav told reporters that it has become untenable for the party to continue under present circumstances. Madhav, who played a major role in stitching the alliance three years ago, said the decision was taken in view of larger interest of national integrity. He said that the party was not happy with the working of Mehbooba government.
"We have taken a decision, it is untenable for BJP to continue in alliance with PDP in Jammu & Kashmir, hence we are withdrawing," Ram Madhav said.
"Restoring peace in Kashmir and encouraging fast development in Jammu and Kashmir, these were the objectives that we joined with PDP. A lot has been done for the state's development by the Modi government. It has done whatever was feasible," he added. 
"Terrorism, violence, and radicalisation have risen and fundamental rights of the citizens are under danger in the Kashmir Valley. Despite support from the Central government, PDP failed to control the situation. Keeping in mind the larger interest of India's integrity and to bring the deteriorating situation in the state under control, it would be apt to hand over the governance to the governor of J&K," Ram Madhav said.
With the PDP-BJP coalition falling apart, the state might come under governor's rule, which will be for the fourth time in the last 10 years. 
WATCH VIDEO: