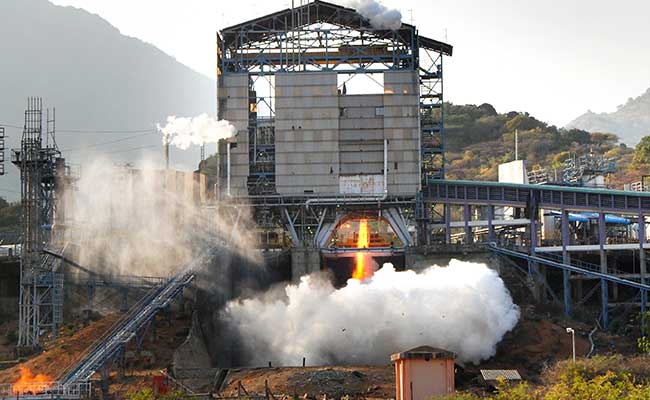 The Indian Space Research Organisation (ISRO) has achieved yet another milestone by successfully testing India's largest cryogenic engine on Saturday that it has indigenously developed.
India is now world's sixth country, after Russia, USA, France, China, and Japan, to acquire the technology to manufacture such engines. 
ISRO's new feat comes days after it set a record by sending 104 satellites into space in one go on board a single rocket. 
India's indigenously developed cryogenic engine is capable of  lifting 4-ton class satellites into the geo-synchronous orbit and it will be used on ISRO's Geosynchronous Satellite Launch Vehicle (GSLV) Mark III rocket.
The geo-synchronous orbit, located 22,236 miles (35,786 kilometers) above Earth's equator, is the most suitable site for monitoring weather, communications and surveillance.
ISRO is now all set to test GSLV Mark III rocket which will be powered by this engine.
GSLV Mark III rocket is almost 50 meters high and weighs 414 tons. It was developed indigenously after Russia, under pressure from the United States in the late 1980s, refused to transfer India the technology requited to build such engines.