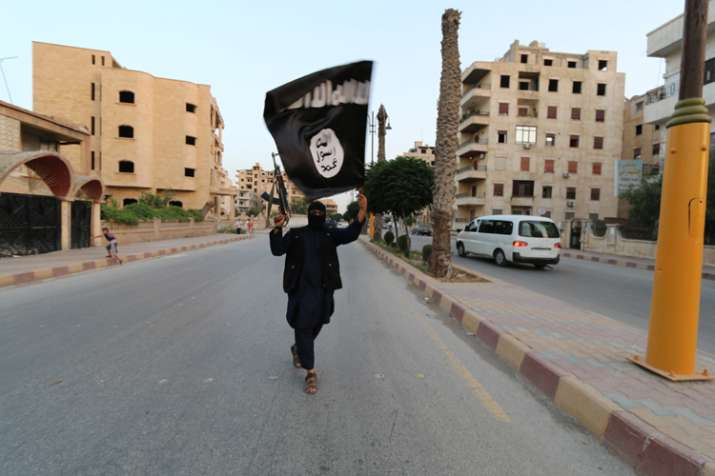 An audio clip from the leader of an ISIS module in India has called for 'lone wolf' attacks in the country, exhorting the members of the terror outfit to target Kumbh Mela and Thrissur Pooram. The audio message in Malyalam is said to be from Rashid Abdullah, the leader of the Kasargod IS module, and was sent through 'Telegram' app.
Abdullah, who is holed up somewhere in Afghanistan, has been chargesheeted by NIA in a terror case in India.
Police officers said they have been analysing the message for the last couple of weeks and the details were not publicised till now. 
The 10-minute clip quotes from the Quran and claims that it is the 50th such clip from Daulatul Islam. 
The audio message calls on Muslims to migrate from 'Darul Kufr' (house of non-believers) to Darul Islam (house of believers). It further says that if that is not possible, "people must financially support Daulatul Islam and the IS." 
Rashid has been chargesheeted by the NIA under IPC sections 120B r/w 125 and Unlawful Activities Prevention Act (UAPA) Sections 38,39 and 40. 
Though authorities suspect he is fighting for the IS in Afghanistan, there is no specific details of his activities and whereabouts.
"You use your intellect. Poison them in food. Use trucks. Drive over them at Thirssur Pooram or at Maha Kumbh Mela. IS Mujahideen are doing it in several parts of the world. In Las Vegas, one of our supporters killed many people at a music concert. At least you should try to derail a train. Or use a knife," Rashid Abdullah reportedly says in the clip.
In Las Vegas, Stephen Craig Paddock, 64, carried out America's deadliest mass shooting that killed at least 59 people and wounded more than 500. The Islamic State group had said the gunman in the mass shooting in Las Vegas was "a soldier" from its ranks who had converted to Islam months ago, a claim denied by the law enforcement officials. 
The audio clip by the IS leader comes when the Kerala police have claimed that over 100 people from the state have joined the Islamic State over the years.
The Kerala Police has collected evidence in this regard, including over 300 voice clips and messages from WhatsApp, telegram messaging applications and other social media platforms, police sources had said just last week.
The National Investigation Agency is probing cases of disappearance of at least 21 people who had left Kerala under mysterious circumstances over a period of time and are suspected to have joined ISIS. Among them, 17 are from Kasaragod and four from Palakkad. 
They include four women and three children.