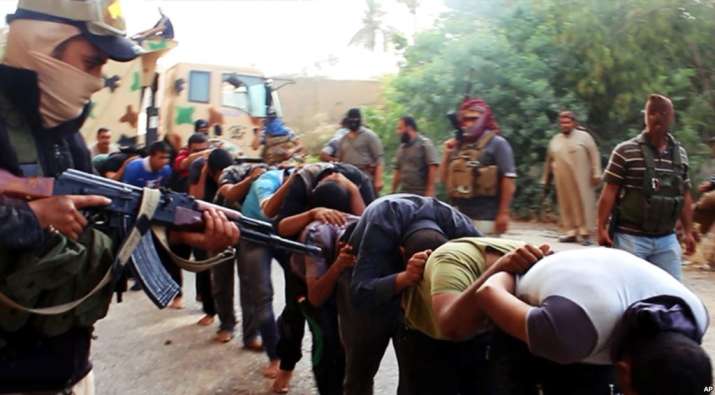 New Delhi: The Junood-e-Khalifa-fil-Hind (JKH), a militant group inspired by the Islamic State, adopted a corporate style of designation in their organisation. The National Investigation Agency has claimed.
The members of JKH play an important role in the process of recruiting youths as well as financing them to join the dreaded Abu-Bakr-al-Baghdadi-led group.
According to a report by a daily, the group has a corporate delegation structure such as Nayed Ameer (deputy), Amir-e-Maliyat (finance), Amir Askray (operations), Amir-e-Raabta (communications in-charge) and Amir-e-Shariyo Dawati (recruitment).
NIA said the group JKH is currently planning to spread its roots in Mumbai, Delhi, Lucknow, Bengaluru, Chennai and Allahabad among other places of the country.
In growing incidents of youth joining terror groups in recent days, NIA claims that six suspected ISIS operatives chargesheeted by the NIA yesterday were conspiring to carry out terrorist activities in the capital and during the Ardh Kumbh in Haridwar, the probe agency has claimed.
As per the NIA chargesheet, all of them were in touch with their handler Shafi Armar in Syria who was giving them lessons on making Improvised Explosive Devices (IEDs) by using explosive material extracted from match sticks.
The six against whom the NIA filed the charge sheet are -- Akhlakur Rehman, Md. Azeemushan, Md. Meraj, Md. Osama, Mohsin Ibrahim Sayyed and Yosuf Al-Hindi.
The NIA said that the accused conspired to carry out terror attacks after being motivated by the ideology of ISIS.