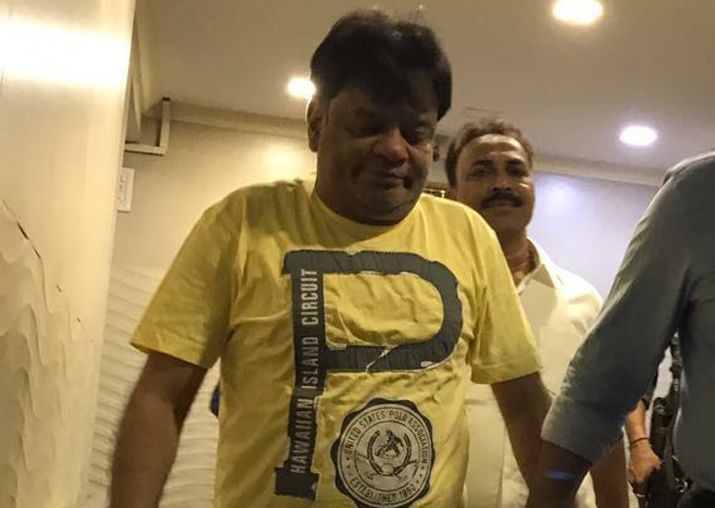 Fugitive gangster Dawood Ibrahim's brother Iqbal Kaskar has reportedly told the police during interrogation that he spoke to his brother in the recent post, especially 2010-11, using 'burner phones' to avoid leaving any traces for intelligence agencies.
It is also believed that the last time Dawood contacted Iqbal was after the dilapidated Husaini building collapsed next to Kaskar's house in Mumbai's Bhendi Bazar earlier this month, says a Times of India report. 
During the interrogation, Kaskar told that Dawood made the calls using burner phones and Sim boxes. Burner phones are prepaid phones that are used for a particular purpose, and are disposed of once that purpose is over. SIM boxes enable a caller to hide their identity and the number they are calling from. 
According to a report in The Indian Express, Kaskar was admonished by Dawood in 2010-11 for consuming alcohol and not looking after himself. The wanted underworld don also objected to his brother visiting bars at night without a bodyguard. 
In May 2011, Kaskar's driver died in an attack and Dawood stopped calling him as he was not paying heed to his advice, Kaskar is believed to have told interrogators.
Police is also verifying reports that Dawood's close relatives based in Pakistan travel to and from Dubai without stamping their passports to avoid being tracked by intelligence agencies. 
On Friday, Kaskar had told the police that Dawood's wife Mehajabin Shaikh had visited Mumbai to meet her father last year. The sensational revelation came after Kaskar had earlier told interrogators that Dawood, a designated global terrorist, is still in Pakistan.
Kaskar has also provided addresses of four residences of Dawood in Karachi, the officials said.  Quoting Kaskar, they said, Dawood, his other brother Anees Ibrahim and his close aide Chhota Shakeel are all staying together in a posh locality in the Pakistani port city.
He also told the Thane police's extortion cell that Dawood avoids calling his family for the fear of being caught. 
Since his arrest, Kaskar has been questioned by intelligence and crime branch officers over the last three days and has provided vital information related to Dawood and his whereabouts. 
Kaskar has confirmed that his brother is still in Pakistan and has been wary of calling his family or henchmen in India fearing his phone could be tapped and he could be arrested. 
Kaskar is accused of having collected around Rs 100 crore from developers and jewellers in the Thane region in the last three years and chanelling them to D-Company. He has, however, denied that Dawood was involved.