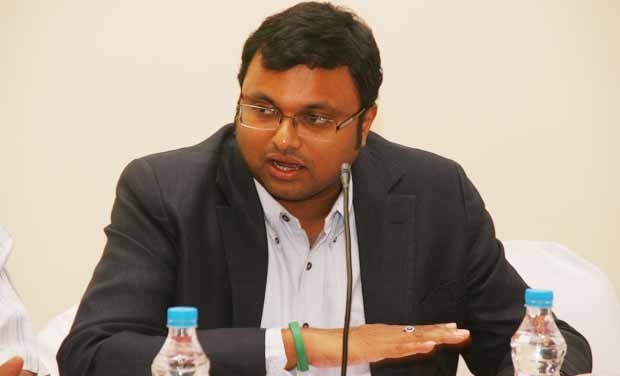 The Enforcement Department (ED) on Thursday attached Karti Chidambaram's properties and bank deposits worth Rs 54 crore in connection with INX Media money laundering case.
According to ED, Karti's assets were attached in India, UK and Spain. 
The Enforcement Directorate had issued a provisional order under the Prevention of Money Laundering Act (PMLA) for attachment of Indian assets in Kodaikanal and Ooty in Tamil Nadu and a flat in Delhi's Jorbagh. 
The ED said that a  cottage and house in Somerset in UK and a tennis club located in Barcelona, Spain have also been attached as part of the same order.
Fixed Deposits worth Rs 90 lakh, kept in a bank in Chennai, in the name of Advantage Strategic Consulting Private Limited (ASCPL) have also been attached, it said.
The assets are in the name of Karti and ASCPL, the firm allegedly linked to him, it said.
"The attached assets collectively amount to Rs 54 crore," it said. 
The ED had registered a PMLA case in this deal case on the basis of a CBI FIR and had alleged that irregularities took place in the FIPB clearance to INX Media for receiving overseas funds to the tune of Rs 305 crore in 2007 when his father P Chidambaram was the Union finance minister. 
The ED had grilled Karti in this case in the past.
(With PTI inputs)