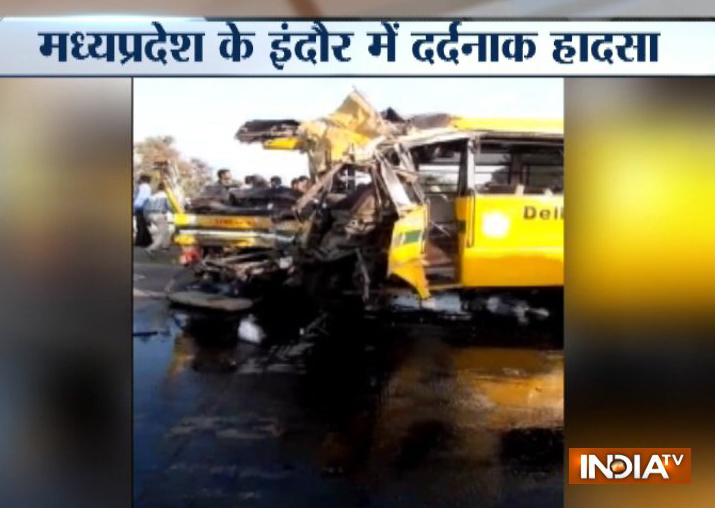 Five students of the Delhi Public School (DPS) were killed and four others were injured when their bus collided with a truck this afternoon. The bus driver was also killed in the mishap which occurred at Kanadiya bypass.
"The bus was carrying students of the Delhi Public School (DPS) when it collided with the truck at Kanadiya bypass. Five students and the bus driver were killed in the accident which occurred because of a steering failure," Harinarayan Chari Mishra, DIG (Indore), said.
The injured were admitted to a private hospital here, Mishra added.
Additional Superintendent of Police (ASP) Manoj Kumar Rai said that the school bus was on its way to drop the students to their homes when the collision took place.
 
He said that the front portion of the bus was badly damaged due to the impact of the crash. 
Meanwhile, Home Minister Bhupendra Singh said he has sought a report on the accident from the DIG and the RTO. 
Talking to the media, Minister for School Education Deepak Joshi said the government will fix responsibility on schools regarding the safety of students. 
"The government had issued guidelines for schools after a school bus accident in Bhopal. We will fix responsibility on schools to ensure the safety of children."
Watch video here: