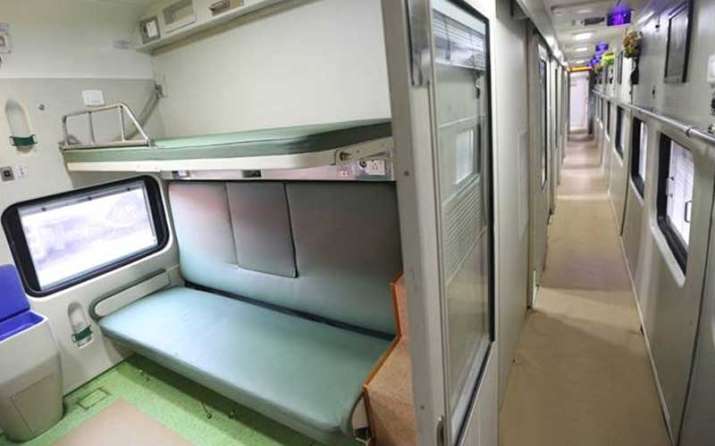 New AC III-tier coaches set to be rolled out by the Indian Railways are sure to impress. Flush with a number changes that include a signature colour scheme, CCTV cameras in the aisles and a tea and coffee vending machine in each coach, the drab look of AC coaches could soon be a thing of the past.
Besides design changes and colour additions, Railways will also introduce fire-and-smoke detectors for passenger safety and automatic room freshener dispensers in each compartment for passengers' convenience.
The Indian Railways will now also provide curtains for side berths and aisles, which till now were only available in AC II Tier and AC I coaches.
According to a report in The Indian Express, the new services will be deployed in the coaches of the all AC III-tier Humsafar service and will be rolled out in the middle of November.
The Rail Coach Factory in Rae Bareli, Uttar Pradesh, has designed the service's new coaches to be a part of four trains now — a set of coaches for a fifth train is in production and will be rolled out later.