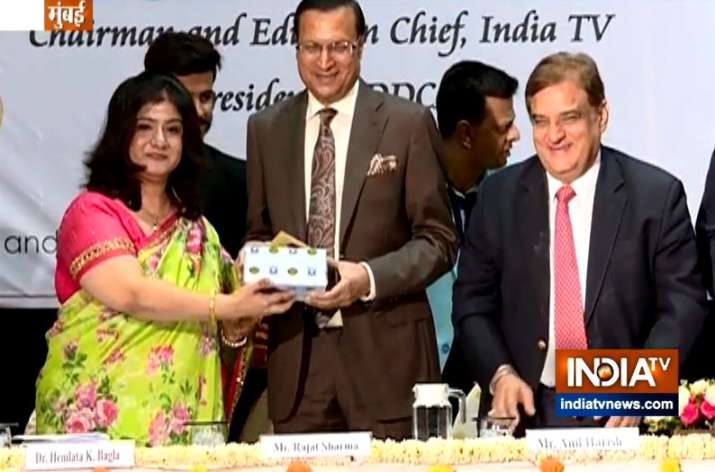 India TV Chairman and Editor-in-Chief Rajat Sharma was honored at the prestigious K.C. College during their lecture series organized in memory of the late principal KM Kundanani of the college. He taught students that if there is a longstanding desire to fight then success will definitely be there.
Rajat Sharma told the students that ten years ago Narendra Modi had come for 'Aap ka Adalat' show. He was questioned about the 26/11 attack and how he would have handled it if he was PM of the country. Replying to this Narendra Modi had said that India should answer in the language of Pakistan and should stop writing love letters. Rajat Sharma said that Modi is a very strong man and he is executing the same what he had said in 'Aap ka Adalat' about Pakistan.
Rajat Sharma also put an example about his journey of struggle to success in front of the students. The kind of struggle K.C. Late Kundanani fought is similar to struggle of my life. My family used to live in a small room with no water and electricity facility.
He also dicussed about Rajesh Khanna and asked the students not to become egoist after getting the status of success.
Watch Video: