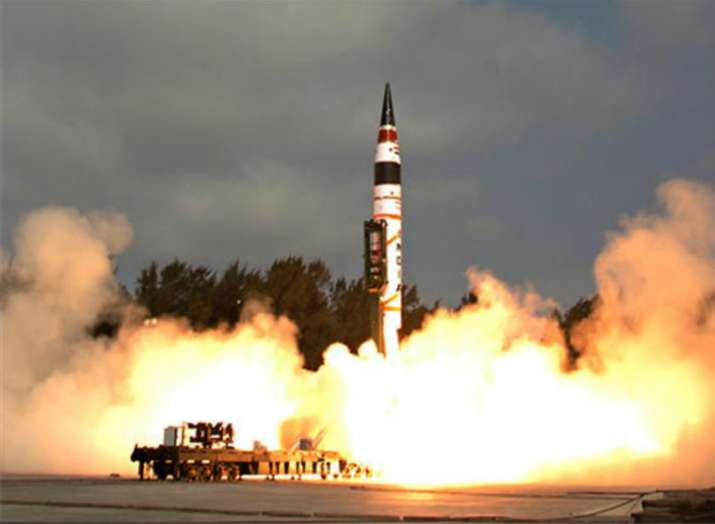 India on Tuesday test-fired its indigenously developed short range nuclear capable Agni-I (A) ballistic missile from Abdul Kalam Island off Odisha coast. 
The test was conducted by the Strategic Force Command of the Indian Army at 8:30 am today.
It was 18th version of Agni-I, which could achieve all parameters within the stipulated time period, said defence sources.
The surface-to-surface, single-stage missile, powered by solid propellants, was launched as part of a regular training exercise by the armed forces, said the defence sources.
The 15-metre-long Agni-I weighing 12 tonne can carry payloads up to 1,000 kg.