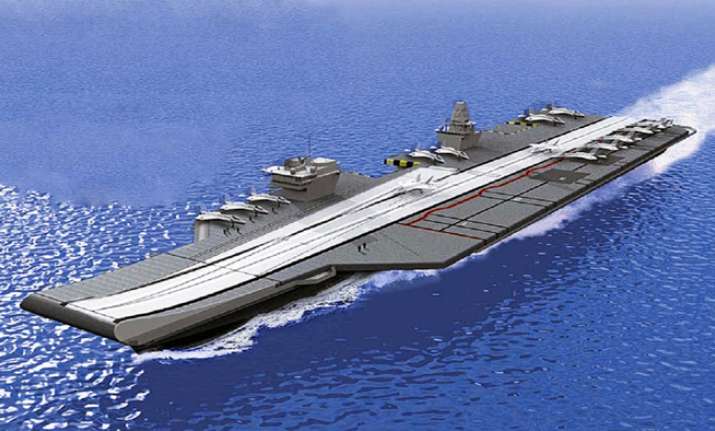 The Indian Navy's next aircraft carrier, INS Vishal, will be powered by a nuclear reactor.
Quoting anonymous sources, a report in 'Business Standard' says that INS Vishal, the Indian Navy's second indigenous aircraft carrier, will be nuclear-powered with the capacity to accommodate up to 55 aircraft including 35 fixed-wing combat aircraft and 20 rotary wing aircraft. 
However, the report adds that the aircraft carrier will not enter service until the 2030s although India had planned to induct the carrier in the 2020s.
The report adds that the INS Vishal will be the first non-Western aircraft carrier equipped with the complex CATOBAR launch capability which puts less strain on the airframe of planes during takeoff reducing maintenance cost in the long run and also allows carrier-based aircraft to carry a heavier weapons payload.

 

The Indian Navy's preference for the CATOBAR aircraft launch system indicates that the new warship, in all likelihood, will not carry MiG-29K Fulcrum fighter jets, the current mainstay of India's naval combat aviation. 
The report adds that the preference for the CATOBAR aircraft launch system will open up opportunities for competitors, in particular France and the United States, to push their naval combat aircraft.

 

The United States has been quietly pushing Lockheed Martin's F-35c Lightning II and McDonnell Douglas F/A 18 Hornets for purchase by the Indian Navy.
The report also adds that Tejas, India's indigenously built Light Combat Aircraft (LCA), will also be deployed on the INS Vishal.