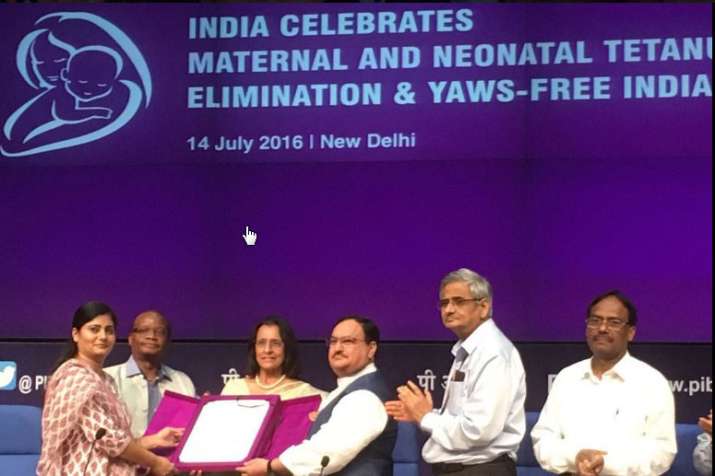 New Delhi: In a major achievement for India in terms of public health, the World Health Organisation has certified India as the first country to be free from maternal and neonatal tetanus and YAWS.
YAWS is a kind of bacterial infection that affects skin, bones and joints, while tetanus, another bacterial infection, leads to muscle spasms that can be very dangerous.
Union Health Minister JP Nadda received an official citation from the World Health Organisation and the UNICEF for Elimination of Maternal and Neonatal Tetanus and for being YAWS-free at an event organised in the national capital.
"India's focused approach on making maternal and newborn care accessible to all and addressing health care equity more generally has made these remarkable successes possible. These victories are not only India's but all of humanity's as the country accounts for approximately one-sixth of the world's population," said Poonam Khetrapal Singh, Regional Director, World Health Organization South-East Asia Region.
In May this year, WHO certified India yaws-free after a team of experts verified interruption of disease transmission in the country.
India won this tag of neonatal and maternal tetanus free country in 2015.
Khetrapal further told media that both yaws and maternal and neonatal tetanus eliminations were achieved using the existing health system and health workforce.
(With agency inputs)