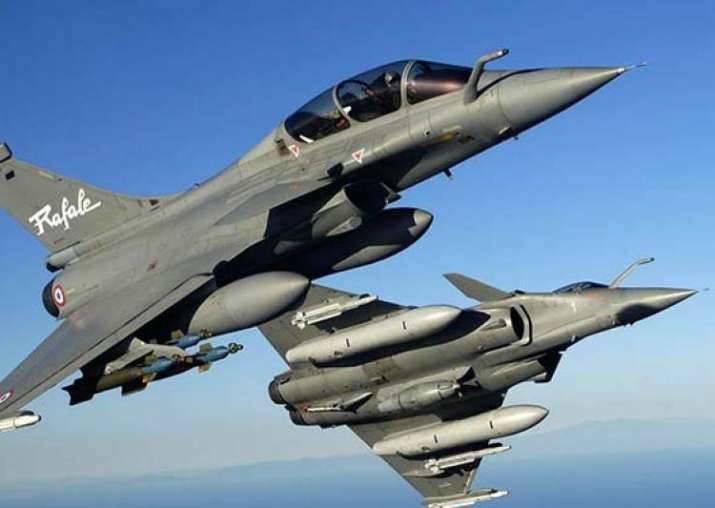 India has reportedly cleared the first tranche of payment of 15 per cent to the French government as part of its deal for the purchase of 36 Rafale fighter jets. 
According to a report in India Strategic, the French government is likely to deliver the first few aircraft within three years, that is sometime in 2019.
India, however, has requested France to speed up the delivery.
Quoting its Paris-based industry sources, the report adds that Dassault, the leader of the consortium manufacturing Rafale, had started working with its partners well in advance towards the Indian requirement, particularly as the Indian Air Force has asked for some specific modifications.
Dassault leads the consortium with Safran and Thales.  
Safran and Thales focus on producing engines, electronic systems and suites while Dasssault  designs, integrates and markets combat and civil aircraft.
In fact, Safran and Thales have higher share each compared to Dasssault in the consortium.
The deal between India and France was formalised when Defence Minister Manohar Parrikar and his French counterpart Jean Yves LeDrian signed the contract in Delhi in September this year.
India will pay about Rs. 58,000 crore or 7.8 billion Euros for 36 off-the-shelf Dassault Rafale twin-engine fighters.