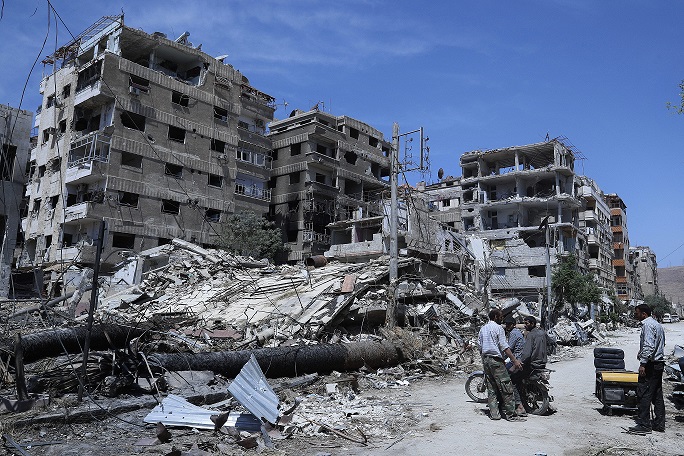 India has called for an impartial and objective investigation by the Organisation for the Prohibition of Chemical Weapons (OPCW) into the alleged use of chemical weapons in Syria recently.
The demand was made by Ambassador to Holland and Permanent Representative of India to OPCW Venu Rajamony at the 58th Meeting of the Executive Council of the OPCW convened on Monday to discuss allegations regarding use of chemical weapons in Douma, Syria.
Stating that the alleged use, if true, is deplorable, Rajamony pointed out that the use of chemical weapons anywhere, at any time, by anybody, under any circumstances, cannot be justified and the perpetrators of such abhorrent acts must be held accountable. He said any use of chemical weapons is in complete disregard of humanity, and is reprehensible and contrary to the provisions of the Chemical Weapons Convention as well as accepted international norms. 
He commended the OPCW for its prompt deployment of the Fact Finding Mission to Douma and expressed appreciation to the Director General and OPCW staff for their commitment to the aims and work of the organization often in challenging circumstances.