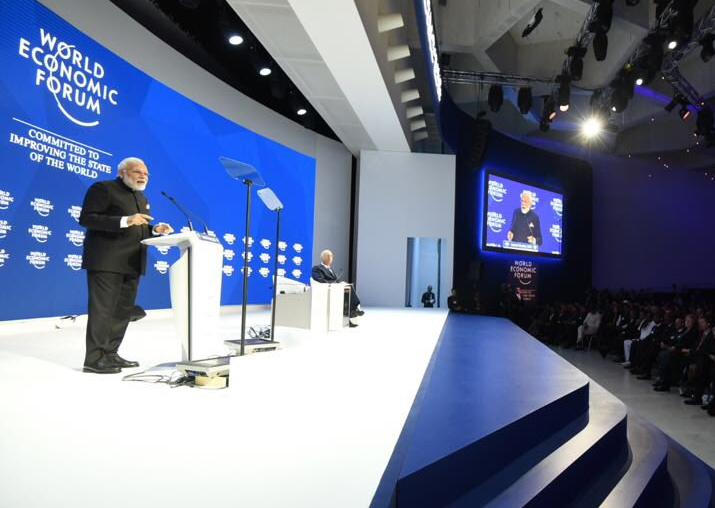 Prime Minister Narendra Modi on Tuesday delivered a keynote address at the opening session of the World Economic Forum's annual meeting in the Swiss mountain resort of Davos.
In his speech, mostly in Hindi, the PM talked about a range of issues and highlighted how things have changed in India in terms of doing business. He noted that "data is a real wealth and it is being said that whoever acquires and controls the data will have hegemony in the future". 
"The global flow of data is creating big opportunities as well as challenges," he said.
Modi, the first Indian PM to address the WEF, also talked about the challenges the world is facing today. He said that climate change and terrorism are grave concerns before the world. The Prime Minister, who arrived here on Monday, said that issues of peace, security and stability have emerged as serious global challenges. 
Narendra Modi is the first Indian Prime Minister to attend the summit since HD Deve Gowda in 1997. Modi also thanked WEF and the Swiss government for the reception accorded to him.