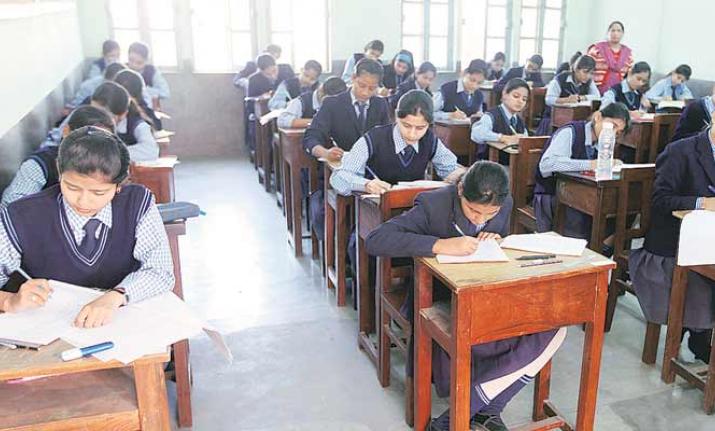 If you are appearing for Class 10 Board examination in Bihar, then it is time you buy a set of slippers. The latest order by the Nitish Kumar government in Bihar has barred students from wearing shoes during examinations.  The order aims to bring a curb to the rampant cheating problem during the examinations.
In fact, news agency IANS reports that more than 16 lakh students in Bihar took the Class 10 Board examination on Thursday wearing slippers - in line with a government order aimed at checking rampant cheating.
The Bihar School Examination Board (BSEB) notified that students wearing shoes and socks will not be allowed to enter the examination centres. 
A total of 16,60,609 students appeared for the exams at 1,418 centres across the state. The exams end on February 28. 
The BSEB also banned erasers and blades and asked the students to enter the examination centres 10 minutes ahead of time. 
According to officials, for the first time, the students would get their roll number, name and other details printed on the answer sheets. 
Authorities imposed prohibitory orders banning the assembly of five or more people in a 200-metre area around every examination centre. Security forces were deployed to prevent cheating.
"We have installed CCTV cameras and ordering videography and live to the webcast of examination centres," said the official. 
Just a few days ago, 432 students were expelled for cheating during Class 12 Board examinations. Cheating has often been a big problem in Bihar and the latest order is bound to create a furore. 
The Bihar Board Matriculation exams began across the state from today. Over 16 lakh students are taking the examination. Over 50 per cent of students had failed the Class 10 Board examinations in 2018. 
Apart from prohibiting shoes and socks, the Nitish Government has also introduced some other measures to curb cheating. For the first time, the examinees will get their roll numbers, name and other details printed on their answer sheets.  The candidates are being asked to verify the details in the answer papers with OMR sheets.
(IANS inputs)