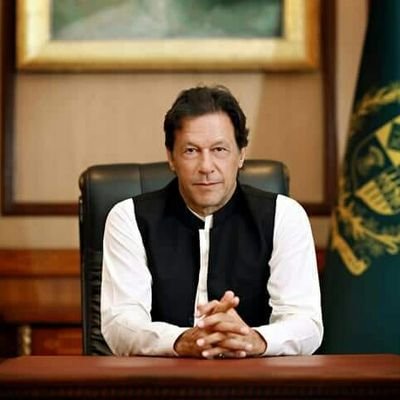 A day after inaugurating Kartarpur corridor, Pakistan Prime Minister Imran Khan on Thursday said he was ready to hold talks with his Indian counterpart Narendra Modi. 
He also conceded that it was not in the interest of his country to allow terror activities from its territory.
During an interaction with a group of Indian journalists in Islamabad, Khan said, "It is not in our interest to allow use of Pakistan's territory for terror outside".
"I am ready for talks on any issue. There can't be a military solution for Kashmir," he said, adding "nothing is impossible" when asked whether it is possible to resolve the Kashmir issue.
People in Pakistan want peace with India and he will be happy to meet Modi and talk to him on any issue, Khan said. He was celebrating 100 days of his government on Thursday.
Pakistan PM's remarks came a day after External Affairs Minister Sushma Swaraj categorically ruled out the possibility of holding talks with Pakistan unless it stops cross-border terror activities.
"The mindset of people here has changed," Khan said.
On Wednesday, he laid the foundation stone for the Kartarpur corridor. It will connect Darbar Sahib in Pakistan's Kartarpur - the final resting place of Sikh faith's founder Guru Nanak Dev - with Dera Baba Nanak shrine in India's Gurdaspur district and facilitate visa-free movement of Indian Sikh pilgrims to Kartarpur.
"The India I know - majority must be appreciating it," Khan told the Indian journalists who had arrived in Pakistan to cover the groundbreaking ceremony of the corridor.
He, however, said the gesture for peace cannot be one-sided.
"We are willing to wait for (general) elections to get over in India for a gesture from New Delhi," Khan said, referring to the Lok Sabha elections scheduled for next year.
On punishing Mumbai attack mastermind and Jamat-ud Dawah (JuD) chief Hafiz Saeed, who is carrying a USD 10 million US bounty, Khan said, "there are UN sanctions against Hafiz Saeed. There is already a clampdown on him."
In June 2014, by the US, the JuD was declared as a foreign terrorist organisation. The group is a front for the Lashkar-e-Taiba terror outfit.
Saeed is the mastermind of 2008 Mumbai terror attacks.
Pakistan PM also assured that he will look into the case of Hamid Nehal Ansari (33) who has been languishing in a Pakistani jail after being arrested for illegally entering the country from Afghanistan, reportedly to meet a girl he had befriended online.
A Mumbai resident, he was arrested in Pakistan in 2012 and is currently lodged in the Peshawar Central Prison.
Pakistani security agencies accused Ansari of using a fake identity card. They charged him for "espionage" and "anti-Pakistan activities". In his petition to the  Peshawar High Court, Ansari denied the charges.
He was convicted by the military court and jailed. His prison term is about to end, said officials. 
(With PTI inputs)