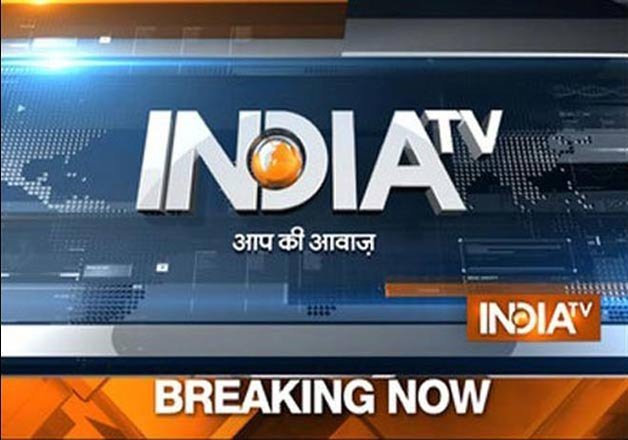 National News
Akhilesh Yadav stages coup against father Mulayam, 'unanimously' elected national president of Samajwadi Party
The war in Samajwadi Party was far from over today with a defiant Ram Gopal Yadav declaring Chief Minister Akhilesh Yadav as party president at the national convention upstaging SP founder Mulayam Singh Yadav who has declared all decisions taken at the meet as "illegal".
India, Pakistan exchange list of nuclear facilities under bilateral agreement
Continuing their tradition, India and Pakistan today exchanged list of their nuclear installations under a bilateral agreement that prohibits them from attacking each other's atomic facilities. This is the 26th consecutive exchange of such list between the two countries, the first one having taken place on January 1, 1992.
NSG site hacked, defaced with abusive message against PM
The elite website of National Security Guard (NSG) was hacked on Saturday by the group identified itself as 'Alone Injector' and defaced it with a profanity-laden message against the Prime Minister Narendra Modi and anti-India content.
Arvind Kejriwal seeks white paper on demonetisation
Branding demonetisation a "huge scam", Arvind Kejriwal today sought an independent probe into and a white paper on the note ban. The AAP leader also said that Prime Minister Narendra Modi had become a laughing stock globally after taking out 86 per cent of the currency from the system on November 8.
Don't blame me for family feud in Samajwadi Party: Amar Singh
Refuting the allegations of causing the feud between Mulayam Singh Yadav and Akhilesh Yadav, veteran politician Amar Singh on late Saturday said that it was wrong to blame him, adding that he did not want anything from the party and wanted to be left alone.
International News
39 killed as gunman opens fire in nightclub during New Year's eve party in Istanbul
At least 39 people, including 16 foreigners, were killed and dozens were injured after a gunman, dressed as Santa Claus, opened fire at a popular nightclub in Istanbul last night, Turkey interior minister informed today.
23 feared dead after ferry catches fire near Indonesia's capital
At least 23 people were killed and 17 others were missing after a ferry caught fire Sunday off the coast of Indonesia's capital, an Indonesian official said. The vessel was carrying more than 230 people from Jakarta's port of Muara Angke to Tidung, a resort island in the Kepulauan Seribu chain, when it caught fire, officials said.
Donald Trump says 'no computer is safe'; wants to use 'old-fashioned way' of courier
Amid the allegations that Russian hackers played a major role in influencing US general elections, President-elect Donald Trump has said that "no computer is safe" when it comes to keeping information private, and has sought use of "old-fashioned way" of couriers. Trump rarely uses email or computers despite his frequent tweeting.
Business News
Ramdev's Patanjali biggest disruptive force in FMCG market, says report
Patanjali Ayurved, the venture promoted by yoga guru Ramdev, was the biggest disruptive force in India's fast moving consumer goods (FMCG) market, according to a report. Some of Patanjali Ayurved's products which have eaten into the market share of established firms include Dant Kanti, Atta noodles and Kesh Kanti.
Spat with Cyrus Mistry gets Tata global bad press, Ratan Tata blamed for 'chaos'
The tussle between Tata Sons ousted chairman Cyrus Mistry and its interim chairman Ratan Tata has been dragging on for over two months. After the removal of Mistry from the post on October 24, a series of allegations and counter-allegations have been coming out in open from both sides.
RBI continues to maintain secrecy; says can't give info if FM, CEA were consulted before demonetisation
50 days after the decision to demonetise high-value currency notes of Rs 500 and Rs 1000 notes were announced by Prime Minister Narendra Modi on November 8, the Reserve Bank of India continues to maintain secrecy on the details behind the move.
Entertainment News
Shah Rukh reveals first look of Aishwaryaa's next film 'Mariyappan'
Bollywood superstar Shah Rukh Khan on Sunday shared the first look of filmmaker Aishwaryaa Rajinikanth Dhanush's next Tamil directorial "Mariyappan". "Mariyappan" is a biopic on Indian Paralympic high jumper Mariyappan Thangavelu.
Akshay's film slate for 2017 spells out versatility
We all are aware that Akshay Kumar is an all-rounder when it comes to different genres of movies. In a single year, the actor convincingly transforms himself from a serious actor to a comic one to an action star. In 2017 too, the actor is all set to bowl us over with his versatility.
'Rangoon' poster unveiled by Shahid Kapoor; trailer out on Jan 6
The first poster of 'Rangoon' starring Shahid Kapoor, Kangana Ranaut and Saif Ali Khan has been unveiled and it gives a glimpse of the period romance drama. The vintage-style photo features the title of the film alongside the words Love, War and Deceit. Images of war are also prominent in the poster.
Sports News
Miffed PCB may sue BCCI for not honouring MoU
Miffed with the Board of Control for Cricket in India (BCCI) for dishonouring the MoU it signed, Pakistan Cricket Board (PCB) is mulling at taking the legal route in demanding compensation from the Indian board.
Somdev Devvarman announces retirement from professional tennis
Somdev Devvarman today announced his retirement from professional tennis, bringing an abrupt end to what was once a promising career. "Starting 2017 on a new note, retiring from pro tennis. Thanks to everyone for the love and support over the years," Somdev announced on Twitter today.
Ricky Ponting appointed assistant coach of Australia's T20 squad
Cricket Australia on Sunday appointed former Test skipper Ricky Ponting as an assistant coach to the Australia Twenty20 international squad for next month's series against Sri Lanka, officials said. Ponting will work alongside the interim head coach Justin Langer and interim assistant coach Jason Gillespie during the three T20 internationals.