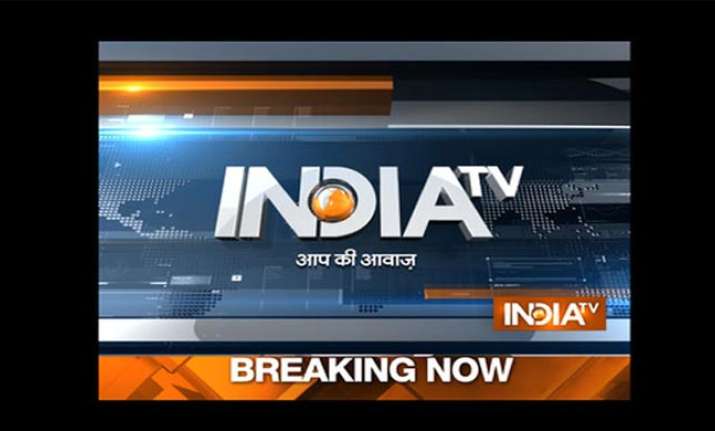 National News
RBI to issue new Rs 50, Rs 20 notes, old notes to remain valid
After releasing new Rs 500 and Rs 2000 currency notes, the Reserve Bank of India (RBI) will shortly issue new Rs 50 and Rs 20 denomination banknotes in the Mahatma Gandhi Series-2005.
Resolute action needed against those sheltering, training and financing terror forces: PM Modi
In a clear message to Pakistan without naming it, Prime Minister Narendra Modi today called for "resolute action" not just against forces of terrorism but also against those who support, shelter, train and finance them, saying silence and inaction will only embolden terrorists and their masters.
Heart of Asia: Afghan President Ashraf Ghani snubs Pakistan, appreciates India's 'no strings attached' support
In a snub to Pakistan over the issue of terrorism, Afghan President Asharaf Ghani on Sunday said that the money Islamabad has pledged for Afghanistan's development should instead be spent on containing terrorism emanating from its territory.
India, Russia to sign GPA on Kudankulam units 5 and 6 this month: Official
India and Russia are likely to sign the General Framework Agreement (GFA) on Kudankulam units 5 and 6 by this month," an official of Department of Atomic Energy (DAE) said.
Nitish Kumar rules out return to NDA, wants to make JD(U) a national party
Bihar Chief Minister Nitish Kumar, whose strong support to demonetisation was viewed by many as a strain in his relationship with his ruling partner Lalu Prasad Yadav's RJD, has asserted that there is no problem in the ruling grand alliance in the state which also comprises Congress.
International News
Fire tears through California party, up to 40 feared dead
Up to 40 people were feared dead in a huge fire that tore through a converted Oakland warehouse during a late-night electronic music party on Friday.
India-US defence ties closest ever now: Ashton Carter
The defence relationship between India and United States has never been as close it is now, US Defence Secretary Ashton Carter today said, days ahead of his visit to India.
Business News
Post demonetisation, micro-ATMs, Point of Sale vulnerable to cyber attacks
As micro-ATMs and POS counters registered a sharp surge in usage post demonetisation, customers, bankers and traders have been cautioned against skimming and malware attacks on these systems.
Urjit Patel gets over Rs 2 lakh pay, no supporting staff at home
Urjit Patel, the Reserve Bank of India Governor, gets a little over Rs 2 lakh as salary and has not been provided with any supporting staff at his residence, the central bank has said.
States to share cost in rail projects worth over Rs 60,000 cr
As many as 16 states have responded till now to Railways' offer of sharing cost of about 40 projects worth over Rs 60,000 crore for speed implementation of laying new lines and development of stations among others.
Entertainment News
Watch: Newlyweds Yuvraj Singh-Hazel Keech doing bhangra at Goa airport
Cricketer Yuvraj Singh's wedding with actress Hazel Keech is topping the headlines these days owing to lavish ceremonies, A-listers and extended celebrations.
Megastar Rajinikanth gets injured on the sets of '2.0'
Megastar Rajinikanth recently got himself injured on the sets of his upcoming movie '2.0' in Chennai.
This is why veteran actress Kanchana refused to be a part of Prabhas' 'Baahubali 2'
Filmmaker S S Rajamouli's upcoming movie 'Baahubali 2' has been creating a lot of buzz ever since it was announced.
Sports News
Indian women's cricket team thrash Pakistan to lift T20 Asia Cup
In a proud moment, Indian women's cricket team thrashed arch-rivals Pakistan by 17 runs to lift the Women's Asia Cup T20 title in Bangkok on Sunday.
Arjuna awardee shooter booked on rape charge
An Arjuna awardee shooter has been booked on rape charge after a complaint by a fellow sportsperson, police said on Sunday.
http://www.indiatvnews.com/sports/other-arjuna-awardee-shooter-booked-on...
Won't boycott cricket ties with India, says PCB chief Shaharyar Khan
Pakistan Cricket Board Chairman Shaharyar Khan on Saturday made it clear that the PCB will not follow in the footsteps of Pakistan Hockey Federation (PHF) which earlier announced that it would boycott future international events in India.