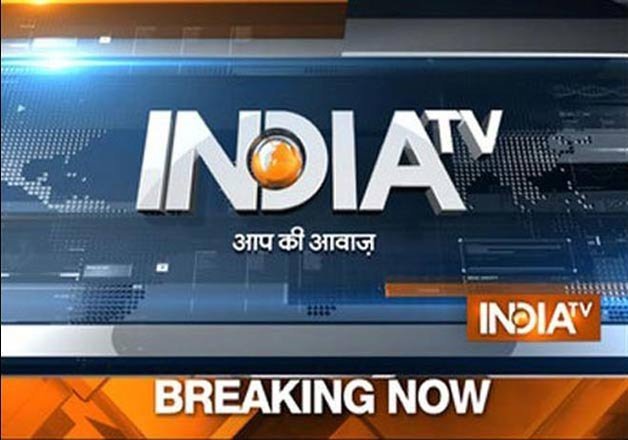 National News
Banning my organisation will jolt India's democracy, warns Zakir Naik in his open letter
Controversial Islamic preacher Zakir Naik warned the government against putting a ban on his Islamic Research Foundation (IRF) saying that such a step will set a precedence for "unspeakable injustices" against Indian Muslims.
Delhi University Students' Union Polls: ABVP wins 3 seats, NSUI gets 1
BJP backed Akhil Bharatiya Vidyarthi Parishad (ABVP) has won three seats whereas Congress backed NSUI managed to get only one seat in the Delhi University Students Union (DUSU) polls.
IAF MiG-21 aircraft crashes in Barmer, pilots eject safely
A MiG-21 aircraft of the Indian Air Force (IAF) crashed in Rajasthan's Barmer district today. However, no loss of life has been reported till now in this accident. According to reports available, two pilots were flying the jet when this accident took place. Both the pilots ejected safely from the jet.
Another jolt to AAP as MLA Amanatullah Khan resigns from all posts
Adding to the woes of Aam Aadmi Party, MLA Amanatullah Khan today wrote to Delhi Chief Minister Arvind Kejriwal to announce his resignation from all posts, as per ANI. Meanwhile, an FIR has been registered against him by his sister-in-law at Jamia Nagar police station in New Delhi. She has accused Amanatullah of eve teasing.
Two protesters killed in fresh Kashmir clashes, death toll rises to 77
Two men were killed in fresh clashes with security forces on Saturday in the Kashmir Valley that remained shut for the 64th day. Police said the deaths occurred in two south Kashmir villages where hundreds took out demonstrations defying restrictions on the assembly of four or more people.
Nitish is circumstantial CM, Lalu is my leader, says Sahabuddin after bail
Gangster turned politician  Mohammad Shahabuddin walked out of Bhagalpur prison today a hero's welcome. He has been granted bail in an eyewitness murder case after a period of 11 years. Talking to reporters, Sahabuddin dubbed Nitish Kumar as a chief minister of circumstances asserting that his leader will always be Lalu Prasad Yadav.
International News
UNSC threatens fresh sanctions against North Korea over its fifth nuclear test
Terming the fifth nuclear test of North Korea a "threat" to international peace and security, the United Nations Security Council (UNSC) has threatened to impose fresh sanctions against Pyongyang. The UNSC strongly condemned North Korea's nuclear test and termed it a clear violation of both Security Council resolutions and  the non-proliferation regime.
India ready for full membership of NSG, says US
The United States has once again reiterated that it will continue to work "constructively" for India's entry into Nuclear Suppliers Group (NSG). Talking to reporters, State Department spokesperson Elizabeth Trudeau said on Friday that the US is working in this direction with New Delhi and other NSG members.
20 killed in Bangladesh water boiler explosion
At least 20 persons were killed on Saturday when a water boiler blew up in a factory in the Bangladeshi capital Dhaka, police said. Many others were in critical condition. The explosion led to a huge fire in the Tampaco Foils factory in Gazipur area around 6 a.m.
Twin blasts outside Baghdad shopping mall kills 12, ISIS claims responsibility
Two car explosions outside a shopping mall in Iraq's capital Baghdad has killed at least 12 people and injured another 25. More than 40 people were wounded in the attack at Nakheel Mall across from the oil ministry, the sources said. One bomb went off at the entrance to the mall, the other in the parking lot.
Business News
Facebook allows postings of naked, screaming 'napalm girl' photo after public criticism
Social networking site Facebook on Friday finally allowed postings of an iconic 1972 photograph of a naked, screaming girl who was running away after a napalm attack in Vietnam. Facebook was forced to reverse its decision to remove postings of this photograph after massive protests in Norway.
Samsung Galaxy Note 7 too dangerous to use, says US agency
An US agency has warned consumers to turn their Galaxy Note 7 smartphones off because  of the risk that their batteries can explode. Samsung last week began a global recall for the phone, just two weeks after its launch, because of the risk of them catching fire or exploding.
Apple is shifting focus of its secret car project
American multi-national technology company Apple still wants to develop its own self-driving technology though the company may not become an automaker. The new emphasis was confirmed Friday by a person with knowledge of the project, after the New York Times reported that Apple is "rethinking" its automotive strategy.
Entertainment News
Kapil Sharma's bribe charge backfires as BMC now targets his apartment
Stand-up comedian Kapil Sharma stirred up a controversy when he took to Twitter to put forth a bribe complaint against BMC. However, the issue seems to have taken a 360 degree turn with the body now claiming that the artist had flouted norms not only in his Versova office building but also in his apartment in suburban Goregaon.
Did Dhoni charge Rs 40 crore for his biopic? Here is what the director has to say
There have been reports in the media that Mahendra Singh Dhoni charged Rs 40 crore for rights of his life. Director Neeraj Pandey, however, has an entire different story to tell. Laughing off these rumours, Neeraj recently said that no studio would ever agree to such an amount.
6 Years of Dabangg: Fans remember the iconic Chulbul Pandey
The 2010 release 'Dabangg' put superstar Salman Khan on a high pedestal in Bollywood. This was the beginning of an era of him ruling the box office. After not so favourable results at box office before 2010, Salman starred in this movie which did wonders at the box office.
Sports News
US Open: Novak Djokovic outclasses Gael Monfils, advances to final
Defending champion Novak Djokovic defeated Gael Monfils 6-3, 6-2, 3-6, 6-2 on Friday to reach the seventh US Open final of his career. For quite a while, Djokovic's opponent in the U.S. Open semifinals, Gael Monfils, looked as if he didn't want to win or even be there at all.
Rio Paralympics High Jump: M.Thangavelu wins first gold medal for India, Varun Bhati gets bronze
It's a double win for India at Rio Paralympics, Mariyappan Thangavelu today created history by becoming the first Indian to clinch the gold medal in the men's T42 High Jump event on day two of the Games in Rio de Janeiro while his compatriot Varun Bhati won the bronze medal in the same category.
Today on Twitter: PM Modi, celebs and netizens erupt in joy after Paralympics win
Mariyappan Thangavelu today created history by becoming the first Indian to clinch the gold medal in the men's T42 High Jump event while Varun Bhati also bagged bronze medal in the same event.