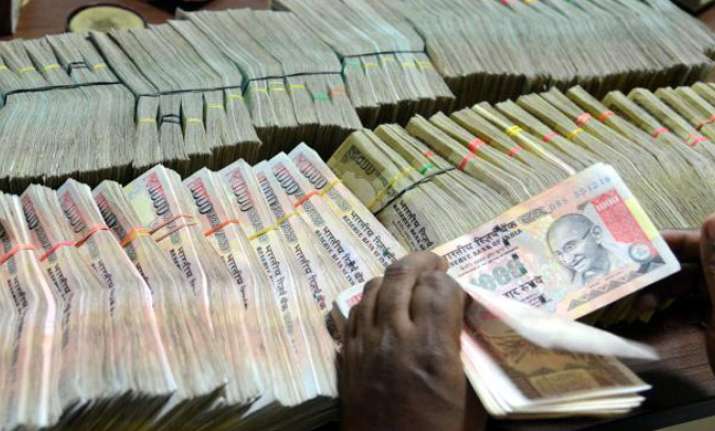 Few days after the government stopped the exchange of scrapped 500 and 1000-rupee notes, the Income Tax department raided a caterer in Mumbai and recovered over Rs 80 lakh in new notes and over Rs 40 lakh in withdrawn notes. 
According to a report in The Indian Express, the officials, during investigation, found that the caterer had outsourced the job of converting the alleged unaccounted scrapped currency notes to a tiffin-service provider, who is not part of Mumbai's vast-spread dabbawallah network. 
Official sources have claimed that the tiffin-service owner had put around 60 of his delivery men in queues outside multiple banks to exchange notes. 
According to the report, I-T department officials, during tax surveys and raids, found that other than gold dealers and hawala traders, even dental implant equipment suppliers and several real estate firms were adopting innovative methods to illegally convert abolished notes to legal tender. 
"The intention of over-the-counter exchange of old currency notes at banks was to help the common man but it was misused by some unscrupulous people. They exploited the loophole by visiting multiple branches of different banks to exchange money," The Indian Express quoted an official source as saying. 
Based on this information, the Reserve Bank of India stopped exchange of notes from all bank counters on November 25. Moreover, the government had, on November 18, reduced the limit for swapping notes at banks from Rs 4,500 to Rs 2,000 for each person. 
I-T department officials had seized over Rs 60 lakh from a dental implant equipment supplier, who had allegedly accepted scrapped currency notes by giving backdated sale of dental equipment to doctors. 
Besides, two real restate firms were booked by tax authorities for accepting old currency notes from high net worth individuals by backdating sale of flats to before November 8. 
There is also the case being probed of the chief executive of a civil contractor who was caught at the Mumbai airport with over Rs 65 lakh in old currency.
In another instance, the tax officials had last week seized Rs 70 lakh from a salaried employee of a top Indian software firm, who was travelling from Lucknow to Mumbai by air. 
Also, the I-T department officials raided several hawala dealers and jewellers across the country for allegedly cutting barter deals with people to convert scrapped currency notes into legal tenders. 
On raiding a jewellery shop in Mumbai, the officials found that on November 9, his total daily turnover jumped 4000 per cent to Rs 25 crore. 
"The daily turnover of this Ghatkopar-based jeweller jumped from Rs 60 lakh to Rs 25 crore on one single day after demonetisation. The shop owner helped people convert old currencies into gold at a premium," said sources.