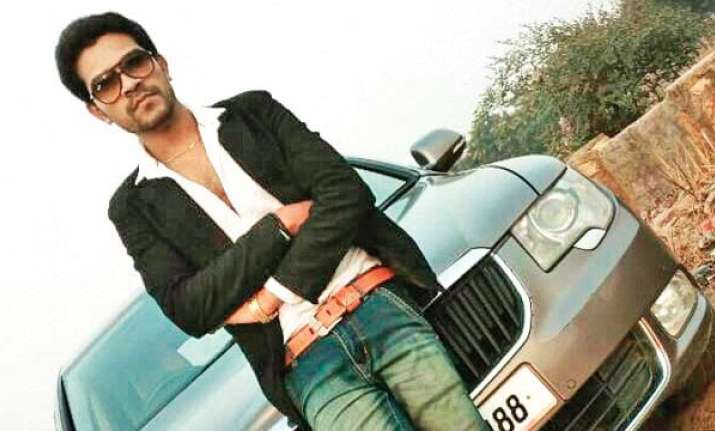 27-year-old Mohammad Irfan, the modern-day Robin Hood, dropped his girlfriend's mobile phone at one of the houses robbed by him, which eventually led to his arrest.
Arrested by Delhi Police on July 6, Irfan alias Ujalle alias Aryan Khanna had been burgling homes in Delhi, Punjab and UP for the last one month. 
He would spend the money on a lavish lifestyle, fashionable apparel and trips to watering holes in Mumbai and Delhi as well as on charity at Jogiya Khera village in Bihar's Sitamarhi district, where he hails from.   
That was until he was nabbed by a Delhi Police team from his village in Bihar's Sitamarhi district, after being identified from CCTV footage. 
Police used their informers and conducted a raid at a rented accommodation in Delhi's Shaheen Bagh where he used to live, but couldn't find him. 
Meanwhile, another robbery was reported from Delhi's New Friends Colony last, where the complainant handed over a mobile to the police which was dropped by the accused while fleeing, says a report in The Indian Express. 
The phone led police to Irfan's girlfriend, and eventually to him. At the time of arrest, the police recovered 300 gm of gold and a luxury watch worth Rs 25 lakh from his possession. 
"He would spent lakhs on hotel stays, pubs and gifts for his girlfriend, an actress in the Bhojpuri film industry. He would also spend money on health camps in his village. Once, he gave Rs 10,000 to a hotel in Paharganj so that they would play music of his choice," Additional DCP (southeast) M Harsha Vardhan was quoted by The Indian Express as saying. 
The report cited police sources saying that Irfan also gave Rs 5 lakh to a family for their daughter's wedding. During Ramzan, he set up camps where the poor were provided food. This had led to Irfan's 'following' in the village. 
In his fake Facebook profile under the name Aryan Khanna, he projected himself as an industrialist, and told people in his village that he ran a garment business in Delhi and Punjab. 
According to the police, his wife left him a few years ago and his two children live with his family in the village. 
With Irfan's arrest, police claimed to have solved 12 cases of theft in New Friends Colony and other parts in south Delhi.