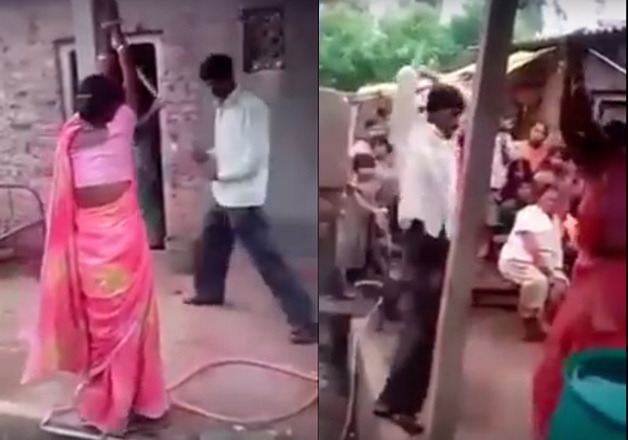 New Delhi: In a terrifying video uploaded by an activist on Facebook, a man can be seen beating his wife and her lover, purportedly as a punishment for their illicit love affair. Though the location of the incident is not clear, the activist believes it to be somewhere in north India. 
In the video that has surfaced on social media platforms, both the woman and her alleged lover can be seen tied to a pillar in the verandah of a house are beaten brutally by the husband. 
What is more shocking in the video is that many people, including women and children, can be seen sitting on the side of the verandah and are watching and supporting the treatment meted out by the man. 
The video was posted by activist Kundan Srivastava on his Facebook page. 
"The video was sent to me by one of the followers. I don't have any authentic information yet about the incident. But, after seeing the Video I do believe it can be a Love Affair. A Man brutally beating his wife and her Lover in front of the entire Villagers. You can see in the video that both Man & Woman have been tied to the pole and are beaten severely. The woman's voice shows that she may belong to Bihar, UP & Jharkhand (sic)," wrote Kundan in his Facebook post.