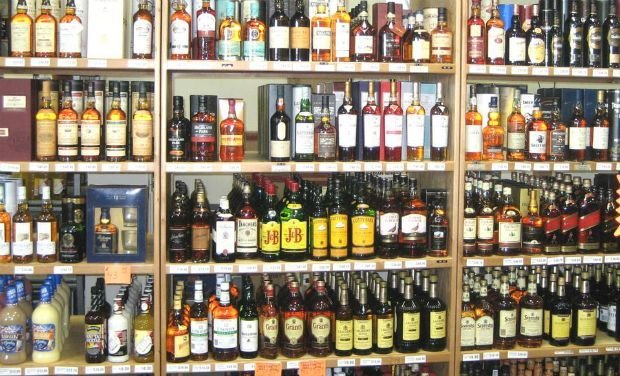 Liquor vends operating within 500 meters of national and state highways (NHs and SHs) will go dry from today as the Supreme Court on Friday refused to extend the March 31 deadline it had given for closing them in its December 15 order.
The Supreme Court also barred hotels, pubs and restaurants on highways from serving liquor to customers.
In its December 15 order, the Supreme Court had ruled that no liquor vend could operate within 500 metres of national and state highways.
The apex court had given this direction in view of the large number of deaths reported on highways due to drunken driving and the easy availability of alcohol.
Adopting a tough stand, the Supreme Court in its order had also said that these vends should not be visible from highways.
The court had also directed that no hoardings should be put up advertising their proximity to the highways.
However, the Supreme Court bench comprising  Chief Justice JS Kehar, Justices D Y Chandrachud and L N Rao made some relaxation on Friday  for small municipal areas that have come up on both sides of national and state highways.
The bench said that liquor vends in these small municipal areas could operate 220 metres from the national and state highways only if the population of the settlement was 20,000 or less.
Around 75 liquor vendors from all over the country had petitioned the Supreme Court for relaxing March 31 deadline on the ground that it would cause enormous revenue loss to states as well as hit their business.
However, the apex court bench made it clear that that the March 31 deadline won't be deferred.
"Drunk driving is a potent cause of fatalities and injuries in road accidents. The Constitution preserves and protects right to life as an over-arching constitutional value," the bench observed. 
The Supreme Court verdict will affect nearly  50 hotels, restaurants and pubs in Delhi from today.
"Among the major hotels affected by the order are Radisson, Uppal and the ones at Aerocity," excise commissioner Sanjay Kumar told Hindustan Times.