Follow us on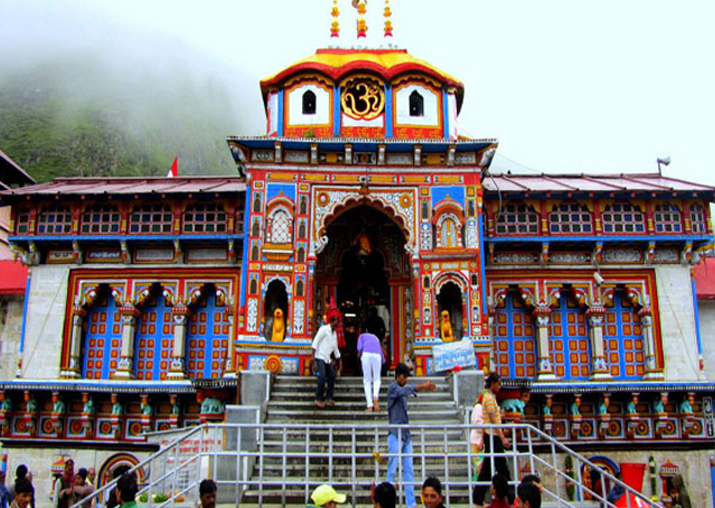 At a time when efforts are underway to resolve the decades old Ayodhya dispute, a Mufti of Darul Uloom has triggered a fresh row with his remark that the Badrinath Temple, dedicated to Lord Vishnu, is a religious place of Muslims.
Darul Uloom Deoband's Maulana Abdul Latif Qasmi even said that Hindus should handover the ninth century shrine to Muslims. 
Abdul Latif, who is also the vice president of Darul Uloom Niswan, said this after he was told that activists of Uttarakhand Raksha Abhiyan Dal were running a campaign, allegedly asking Muslims living in the nearby areas of the shrine to drink Gangajal and Gomutra if they want to keep themselves alive.
Abdul Latif, instead of  verifying the authenticity of the report, lashed out at the Uttarakhand Raksha Abhiyan Dal and termed the outfit's activists illiterate and claimed that Badrinath is a religious place of Muslims.
"They don't have knowledge of the history…. Badrinath is a sacred place of Muslims, it is Badruddin Shah. Just by adding 'nath' at the end of the name, the place will not be converted as a religious site of Hindus," he said.
The Mufti also demanded from Prime Minister Narendra Modi and Uttarakhand Chief Minister Trivendra Singh Rawat to handover the shrine to Muslims.
Meanwhile, Mandleshwar Kapil Muni of Panchayati Udasin Akhara said that the Badrinath shrine came into existence even before the Islam was founded.
"Badrinath is a very old shrine… it came into existence even before the origin of Islam," he said.
Maulana Khalid Rasheed Firangi Mahli termed Abdul Latif's remark as a publicity stunt.
"Such a cold remark… whoever has spoken this is a irresponsible person. This has been done just to gain publicity and we don't support this," he said.
When Uttar Pradesh Chief Minister Yogi Adityanath was quizzed about Abdul Latif's comments, he said that 'government will surely take action those who are trying to divide the society on basis of religion'.
"It is an attempt to disturb the harmony and peace in society. The government has taken cognizance of the matter and surely action will be taken such elements," he told India TV.
Badrinath Dham is one of the four sacred shrines of Char Dham Yatra of Uttarakhand. It is located in the Garhwal hills of Chamoli district along the banks of Alaknanda River.
The temple is open for six months every year between the end of April and the beginning of November because of extreme weather conditions in the Himalayan region. 
The temple is mentioned in ancient religious texts like Vishnu Purana and Skanda Purana.