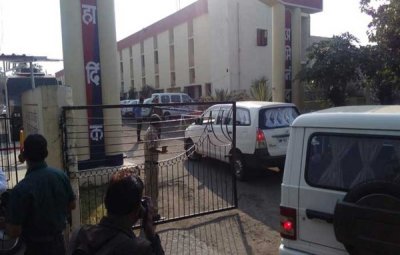 Two days after eight SIMI activists were killed in 'encounter' by MP Police after they escaped Bhopal Central Jail, it has been found that a retired jail official had warned the Madhya Pradesh government in 2014 about the vulnerable conditions and lapses in security arrangements of the jail. 
According to an Indian Express report, former Madhya Pradesh IG (Prisons) told that he had written a letter regarding the alarming conditions of the jail to the then state chief secretary, Anthony Desa,in 2014, and marked copies to the National Security Advisor Ajit Doval and the Intelligence Bureau. 
He, however, claimed that no action was taken despite the fact that the letter was sent a few months after the jailbreak in Khandwa, which took place in late 2013 where six SIMI activists had escaped. 
Agarwal said that he had also sought a meeting with authorities to offer suggestions on how to prevent such incidents from occurring in Bhopal and other jails, but he got no response. 
 

"At present, SIMI activists from other prisons have been kept in the Bhopal Central Jail. But given the structure of the jail building, its vulnerable points, illogical security arrangement and deplorable condition of staff, it would be wrong to presume that everything is OK if no major incident takes place. God is helping but it would a mistake to presume that he will continue to offer help," the letter was quoted by Indian Express as saying. 

 
When questioned regarding the matter, DG (Jail) Sanjay Chaudhary said that he was not aware of the letter. 
While Agarwal declined to specify the "vulnerable points" mentioned in the letter, he said that "the way the jail was built, there are many".
 

"After the Khandwa jailbreak, I realised how easy it would be for SIMI activists or other hardened criminals to escape, given the way the jail department functions," he said.

 
The retired officer also alleged that there was shortage of staff in the jail as several guards were posted at the residences of senior police officials. 
The police on Monday said that the eight SIMI activists escaped the Central Jail at around 3am after killing a head constable by slitting his throat using spoons and steel plates, and tying up another guard. Several guards were on leave when the jail break occurred, said officials.
On Tuesday, police said that a dedicated unit had been formed to guard the barracks where SIMI undertrials and other hardened criminals were lodged.