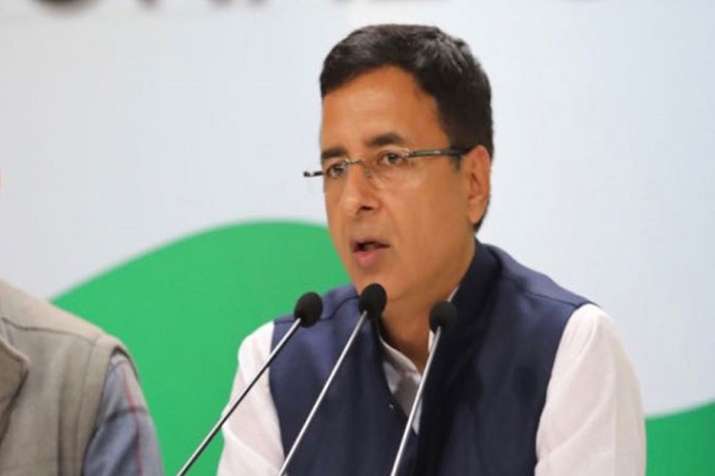 The Congress on Sunday said Prime Minister Narendra Modi had launched a 'malicious and vicious witch-hunt' by filing cases against former Haryana Chief Minister Bhupinder Singh Hooda and brother-in-law of party chief Rahul Gandhi, Robert Vadra for the 2008 land deal in Gurugram.
The Congress said it was being done to divert attention from the corruption saga of Rafale deal, demonetisation, Rs 12 lakh crore loot through hike in fuel prices, failure to create two crore jobs every year, rapidly falling rupee and failing economy and complete failure of the BJP government.
"A new set of manufactured lies is being served through false and fake FIRs against political opponents," said Congress spokesperson Randeep Singh Surjewala.
"As elections to the four states of Rajasthan, Madhya Pradesh, Chhattisgarh and Mizoram along with the general elections draw near, the fake news factory and dirty tricks department of the Modi government-BJP act maliciously in pursuit of their vicious propaganda." 
Denying any wrongdoing, Surjewala said Skylight Hospitality of Vadra purchased land measuring 3.5 acres on January 28, 2008 in the notified commercial zone of Sikohpur in Gurugram through a registered sale-deed for Rs 7.95 crore, including stamp duties.
"In accordance with the prevailing government policy for grant of licence, a commercial licence for 2.5 acres was granted on December 15, 2008.
"After a lapse of nearly five years, this land was sold by Skylight to DLF for Rs 58 crore on September 18, 2012. Even on this amount, Skylight/Vadra paid an additional tax of Rs 8 crore. 
"A total amount of Rs 24.11 crore was paid in statutory charges/taxes against the receipt of sale price of Rs 58 crore. Even the licence remains valid till date and has not been cancelled on account of violation of any rule or law or policy for grant of licence. The allegations are false and fabricated on the face of it."
Soorjewala said the malice of Modi-BJP government was apparent from the fact that various governments in Haryana, including the BJP and BJP-Lok Dal governments, had issued licences for 33,697.57 acres of land, including over 11,000 acres in Gurugram alone.
The Manohan Lal Khattar government in Haryana has itself given licences of over a few thousand acres for change of land use to commercial-residential-institutional purposes in the last more than four years, said Surjewala.
"If grant of a licence is wrong, as is being alleged in the FIR, should a similar FIR then be not lodged against Khattar and others for giving commercial and other licences under the same policy?"
Earlier on Saturday, an FIR was registered against Vadra and Hooda at the Kherki Daula police station in Haryana on charges related to the fraudulent land transaction by  Sky Light Hospitality Private Limited, owned by Vadra. 
Robert Vadra, however, rejected all charges against him and said that the FIR has been registered to divert attention from real issues like increase of oil prices.
"It's election season... there is an increase in oil prices... so let's divert the real issues of people with Robert Vadra's decade old issue," Vadra sarcastically remarked.