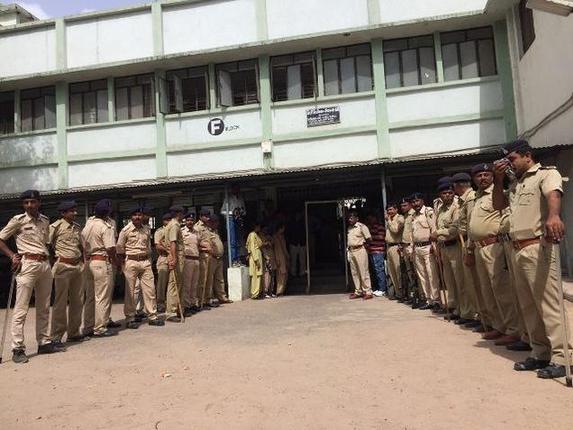 A former BJP councillor from Vadodara pleaded with a sessions court in Ahmedabad for to grant him bail on grounds that he had good relations with both Prime Minister Narendra Modi and Gujarat Chief Minister Vijay Rupani.
According to a report in Times of India, the BJP leader Hashit Talati also produced a couple of photographs of him with the Prime Minister and the CM to buttress his point.
The sessions court, however, turned down his plea. 
Hashit Talati has been booked on charges of being involved in forgery of crores of rupees in Gayatrinagar Society in Vadodara.
He absconded to evade arrest and filed for anticipatory bail before the sessions court.
"I am a businessman involved in politics for the BJP for past several years. I am involved in politics, have been elected as a BJP councillor and have deep roots in politics. I have good relations with top-level BJP officials and also with the chief minister as well as the prime minister. I am not a person to flee during course of investigation or the trial," TOI quoted Talati as saying in his bail plea.