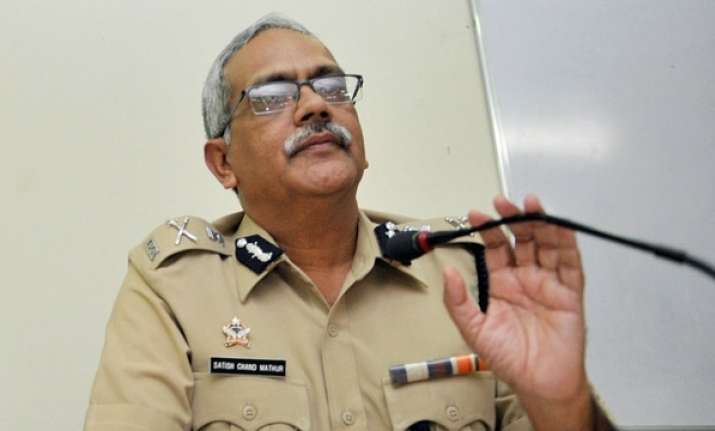 Four policemen in Mumbai have been transferred as punishment after Maharashtra Director General of Police (DGP) Satish Mathur was stuck in a traffic jam in the city on Monday, a media report said today. 
Mathur, who was travelling from Pune to the Maharashtra Police Headquarters in Colaba on Monday, was stuck in traffic at the same spot for nearly 30 minutes, Mumbai Mirror reported. 
After the incident, the Navi Mumbai police punished a senior police inspector of the traffic division, along with three constables, by transferring them to its headquarters. 
According to the report, the DGP usually takes the Sion-Panvel Highway whenever he travels from Pune to Mumbai and the Navi Mumbai police had deployed its force to ensure a smooth journey. However, the DGP, who took charge in August 2016, took another route which is prone to traffic jams as the area houses several offices.  
Even though Mathur did not take up the issue, senior officials in Navi Mumbai immediately called for a review after learning what had happened. Later, three constables – namely Binnar, Rathod and Bacchav – were transferred to the Navi Mumbai police headquarters.
Besides, Senior Police Inspector Abhijit Mohite of the CBD Belapur Traffic Division was also transferred to the Navi Mumbai Police Control Room for negligence, despite the fact that he had his weekly off on Monday, the report said. 
The newspaper cited police sources as saying that the senior officers of Navi Mumbai police had not taken kindly to Mathur being "inconvenienced" within their jurisdiction.
When contacted by the daily, Mathur refused to comment on the issue and advised to contact Navi Mumbai Police Commissioner Hemant Nagrale who did not respond to calls or messages.