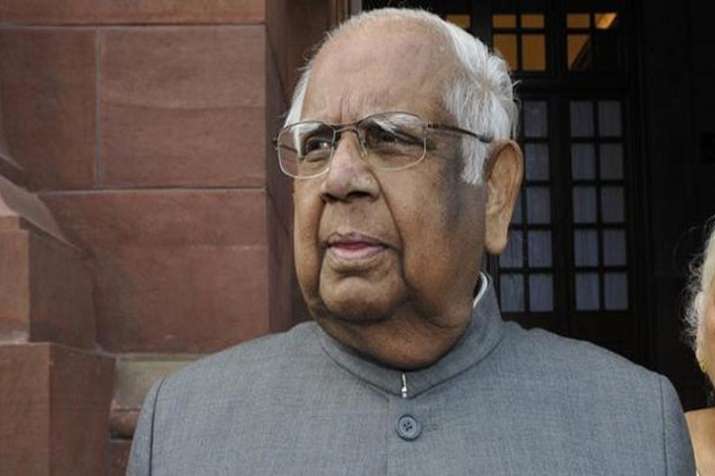 Former Lok Sabha Speaker Somnath Chatterjee passed away at 8.15 am today morning. He was 89-year-old when he breathed his last. He had suffered a cardiac arrest on Sunday morning while undergoing treatment at the south Kolkata hospital and was put on life support. 
Chatterjee, who was suffering from a kidney-related ailment, was admitted to the hospital on Tuesday. 
Several political leaders have offered their condolences on the demise of the former speaker. Prime Minister Narendra Modi, President Ram Nath Kovind and Congress president Rahul Gandhi offered prayers on social media.  
"Former MP and Speaker Shri Somnath Chatterjee was a stalwart of Indian  politics. He made our Parliamentary democracy richer and was a strong  voice for the well-being of the poor and vulnerable. Anguished by his  demise. My thoughts are with his family and supporters," PM Modi said.
President Kovind's official handle tweeted: Sorry to hear of the passing of Shri Somnath Chatterjee, former Speaker of the Lok Sabha and a veteran parliamentarian who had a forceful presence in the House. A loss for public life in Bengal and India. My condolences to his family and innumerable well-wishers. 
Rahul Gandhi expressed grief on Chatterjee's demise. "I mourn the passing away of Shri Somnath Chatterjee, 10 term MP and former Speaker of the Lok Sabha. He was an institution. Greatly respected and admired by all parliamentarians, across party lines. My condolences to his family at this time of grief. #SomnathChatterjee," Congress president tweeted on his official handle. 
A 12-member team of doctors was keeping a constant watch on the veteran politician, the official said.Last month, the former speaker had suffered a haemorrhagic stroke.
"He has been under treatment for the past 40 days. Chatterjee was discharged from the hospital just for three days after his health showed signs of improvement. However, his condition deteriorated last Tuesday and he had to be hospitalised again," the official said on Sunday.
Also Read | Former Lok Sabha speaker Somnath Chatterjee critical, put on ventilator support 
Chatterjee is regarded as one of the longest-serving parliamentarians in India. He was a member of the Lok Sabha from 2004 to 2009, except in the 1984 election when he was defeated by West Bengal Chief Minister Mamata Banerjee. 
A 10-time Lok Sabha MP, Chatterjee was a central committee member of the CPI(M), which he had joined in 1968. The veteran leader was expelled from the party on July 23, 2008, "for seriously compromising the position of the party" as he refused to resign as the Lok Sabha Speaker after the CPI-M withdrew its support to the first United Progressive Alliance government over the Indo-US Civil Nuclear Deal.
(With inputs from PTI)
Watch video: