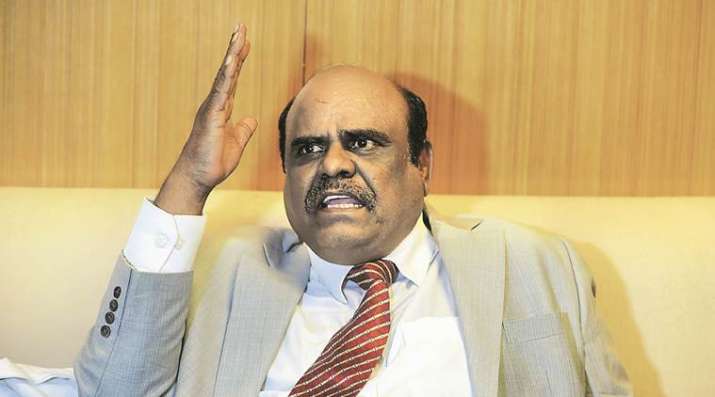 Former Calcutta High Court judge C S Karnan was released on Wednesday after serving a six- month jail sentence, which was handed out to him by the Supreme Court for contempt. 
Karnan was arrested from Coimbatore in Tamil Nadu on June 20 after he evaded the police for over a month. 
His wife, Saraswati Karnan, who resides in Chennai, and their elder son received the former justice at the prison gates in Kolkata.
Karnan had earned the dubious distinction of becoming the first sitting high court judge to have been sentenced to jail.  
The apex court had sentenced him to six months in jail for contempt of court on May 9. Karnan was a serving judge of the Calcutta High Court at that time. 
A seven-judge bench of the Supreme Court, headed by Chief Justice of India JS Khehar, had asked the West Bengal director general of police (DGP) to take Karnan, who was on a warpath with the apex court for months, into custody.  
The Supreme Court had earlier issued a bailable warrant against the judge to secure his presence before it in connection with the contempt case. 
Karnan had appeared before the apex court on March 31, a first in the country's judicial history, and asked for restoration of his powers as a pre-condition for his re-appearance, but the plea was rejected.  
Karnan, who had enrolled as an advocate with the Bar Council of Tamil Nadu in 1983, was appointed a judge of the Madras High Court in 2009. He was transferred to the Calcutta High Court on March 11, 2016. 
He was transferred from the Madras High Court for his repeated allegations against and run-ins with the then chief justice and fellow judges of the court.
(With inputs from PTI)