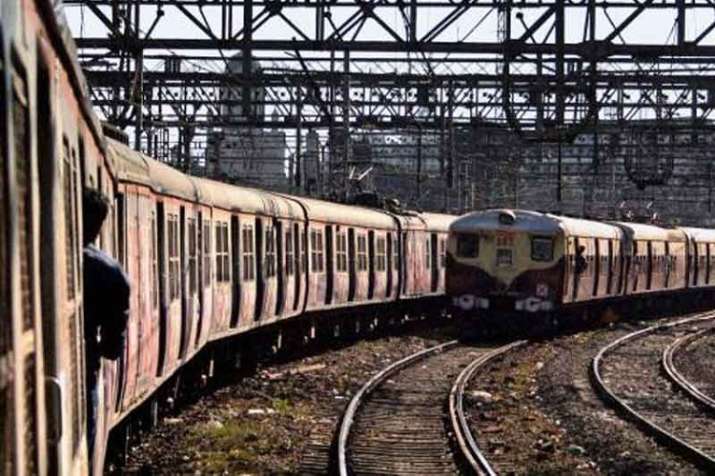 The Indian Railways will ferry around 16 crore passengers during the upcoming festive season. A railway board official said that the country's largest public trasnports network is all geared up to handle the rush of passengers in the next 30 days.
This will include about 10 lakh additional passengers to be carried by trains which were introduced last year during Chhath.
East-bound trains will conduct more than 250 trips to and fro from Bihar, West Bengal and Uttar Pradesh during the period of Durga Puja, Diwali and Chhath festivals.
"We have planned to run more than 400 trips of around 40 special trains over the next 30 days. We are prepared to carry around 16 crore passengers during that time overall. 
"We have also taken several measures to manage the rush during that time, including deployment of more personnel, adequate facilities and amenities for passengers," the official said.  
Eleven special trains will be run from Bihar, six trains from Uttar Pradesh, one from Jharkhand and three from Bengal. On top of this, railways will also run half a dozen special trains from Delhi to UP, Bihar and Bengal on a daily basis, the official said.
The frequency of some trains will also be increased to clear the festival rush.
Some of the special trains include Gorakhpur-Anandvihar Special Express, Katihar-Delhi Humsafar Express, Darbhanga-Jalandhar Antyodaya Express, Udaipur-Pataliputra Humsafar Express and Allahabad-Anandvihar Humsafar Express.
Another official said that the railways is planning to have additional ticket counters to ensure the availability of tickets, boards with train information on them displayed prominently on platforms and proper announcements so that there is no confusion on platforms. 
Additional personnel like ticket checking staff, Railway Protection Force and volunteers will be deployed to manage the rush of passengers. Staff will also be deployed at foot-over-bridges to avoid overcrowding, the official said. 
Doctors and ambulances will be on standby at important stations to attend to the passengers, he said. 
Major security arrangements have also been put in place during this time - CCTV cameras, luggage scanners, walki-talki sets, fluorescent jackets among others will be put in place for security purposes, he said. 
Railways has been planning to ensure smooth functioning during the festival season, specially during Chhath as the rush of passengers have led to three major incidents in the past during this period.
In 2004, during Chhath, five women were killed and at least ten were injured in a stampede at the New Delhi railway station. In 2010, a similar rush led to two deaths, and in 2014, one person had died at the same station.
( With inputs from PTI )